Branding and Personal Branding
Building a brand or working on personal branding, in terms of SEO, basically means one thing: decide what you want people to see when they look for your brand or your name. The SERP that comes out from branded searches can and must be fully controlled by you, if you want it to be meaningful and clean. Your brand SERP visuals are especially important because it provides the audience with credible information that will influence their understanding/appreciation of the brand.
One can establish themselves online through increasing visibility efforts on the databases that google pulls its information from. This will allow you to be a part of Google's knowledge graph entity. Structured data can help you, together with social media content (tweets, videos, LinkedIn profile, etc). A basic explanation of how this works is provided below.
Knowledge Card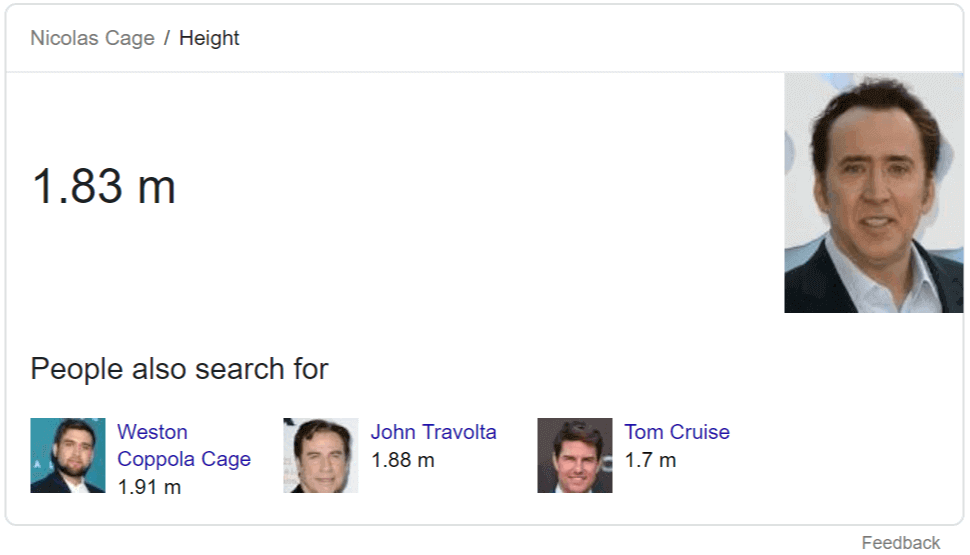 Knowledge cards are rich snippet panels that depict a chart that came into being as the result of data agreement or human-edited data. As such, appearing in a search engine card is out of reach for most companies. However, it might still be useful to know which keywords affect these cards as it can tell you which keywords to search for.
Structured Data and the Knowledge Card
Structured data relevance for the Knowledge Card has not being documented by Google or suggested by anyone else for the moment being. Still, structured data may help Google better understand and classify your content in order to include it.
Twitter Box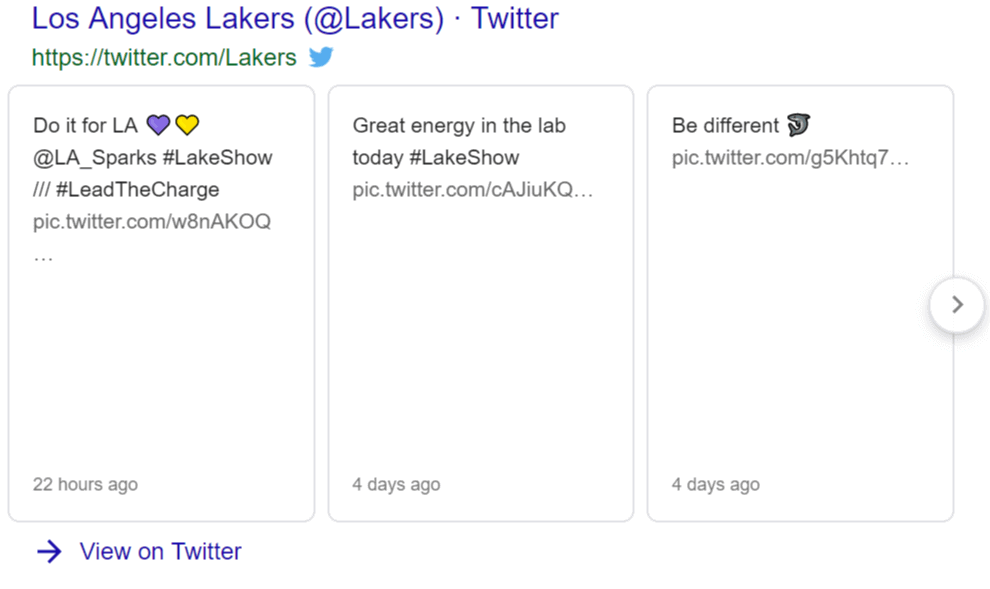 A twitter box is a rich snippet that features a direct link to a twitter account as well as the three most recent tweets from said account. For example, if you look up the Los Angeles Lakers, you can find a snippet of their twitter account and some of their recent posts.
Structured Data and Twitter Cards
Structured data are nor relevant in this case, as the tweets come directly from the social media.
Videos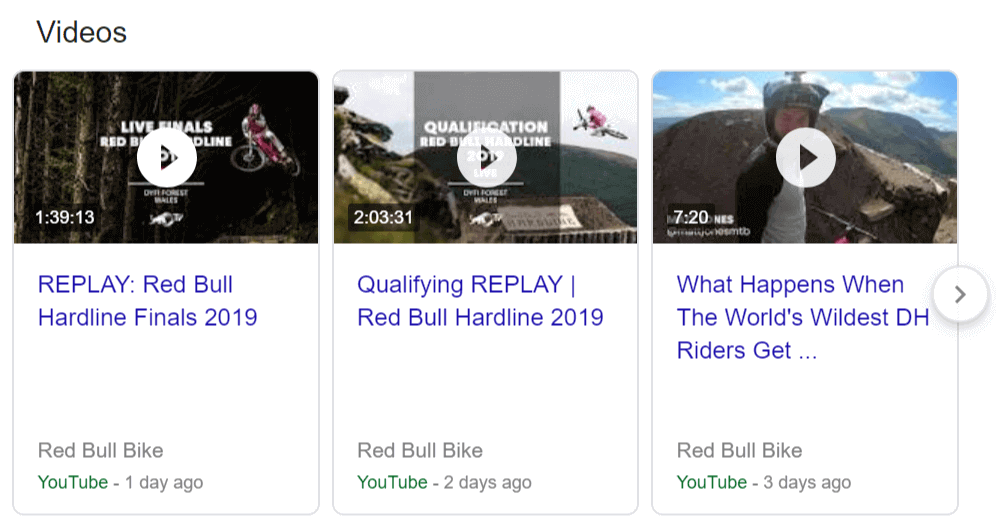 Videos are extremely important for brands to have a clear position in Google SERPs. Videos can be shown for any search query. That means if you're a news portal, you can appear in SERPs with your videos. If you're a content provider, you can provide a video to users for free. Though if your video clip is not loading or has no video information, it may lead to lower CTRs.
Uploading and managing a video on a youtube channel is a chapter on its own. With a good marketing strategy, it can also bring higher CTRs. If you decide to host a video on your own channel, you have to include proper structured data markup. Please, refer to Google guidelines. It's easier to appear as a video thumbnail in SERPs with youtube video.
In the case of news portals, it's probably a good idea to update your video descriptions with thumbnail images. In the case of video carousels, it's probably a good idea to link your video to a youtube channel.
Structured Data and Videos
Image markup is preferable, but not required. The width and height of the video should reflect the visual content. The description should include keywords and should clearly and specifically identifies the video as a whole. The description should be relevant and unique.