Recruitment
Companies that are trying to hire a new employee might face difficulties because they are unable to reach the intended target group. Interestingly, 82% of Fortune 500 executives believe that their companies do not recruit top talent.
In this scenario, ensuring that the posting is visible on search engines and recruiting platforms is key. Keeping important details in mind and using structured data markup helpers can largely influence the visibility and compatibility to candidates. For example, structured data can greatly help attract attention to your job posting using the JobPosting schema markup. The following paragraphs describe how organizations can achieve a better response.
Job Search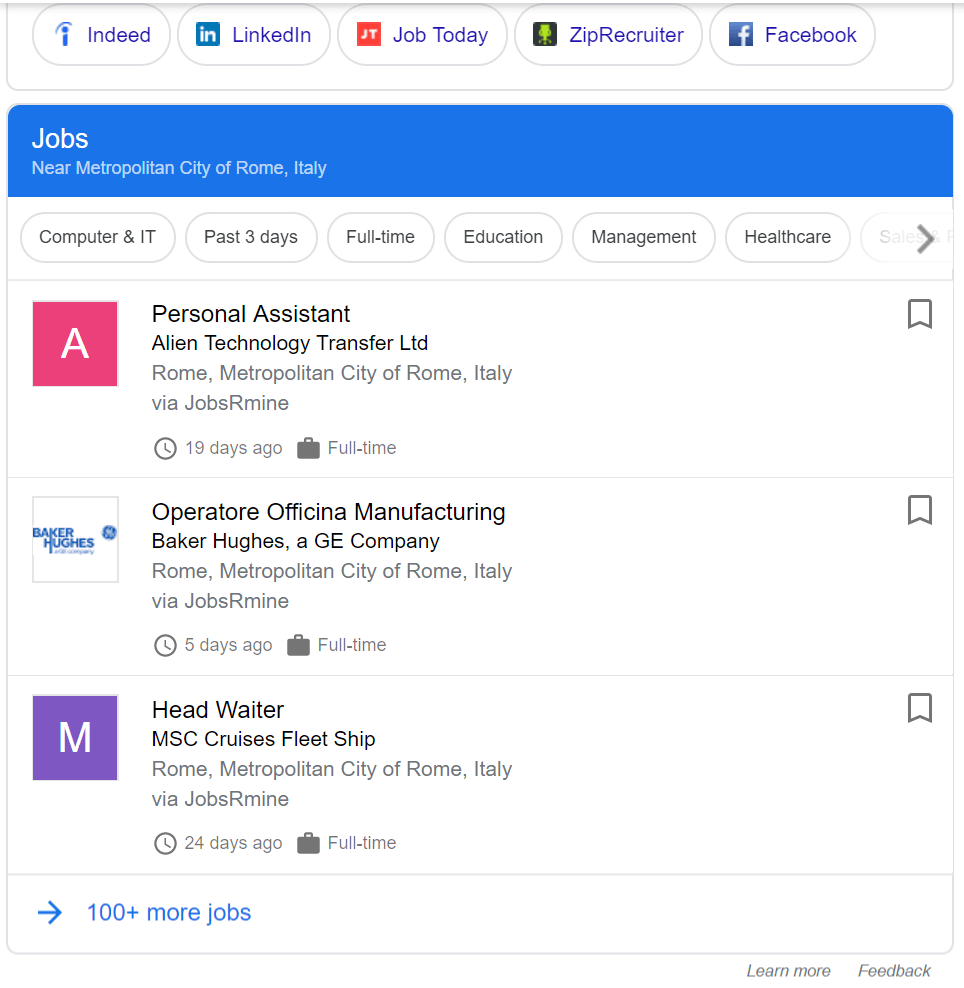 A job posting is a rich snippet that contains public information, means that anyone can apply while a job posting that is private, means that only employees may apply. The former type of job posting is known as "openings." The latter type of job posting is known as a "closed captioning."
Job postings must fairly represent the hiring organization and job to be performed by the applicant.
Here are a number of important details to keep in mind when posting your job within a job search:
The job can be performed at a remote location in either Michigan or Texas, but not both. Use jobLocation, jobLocationType, and applicantLocationRequirements.
Ensure that the new job posting is displaying for applicants from the original job seeker. This helps Google differentiate legitimate applicants from rip-offs.

Provide applicant details, such as the job title, when applying for the remote job.

Make sure prospective employees know that you have jobs at remote locations and ensure that job postings are accurate.

The listing must be relevant and interesting to the search query. It should not be too broad or not very specific – just enough to give an idea of what the user is looking for.

The job posting must provide details about the hiring organization and job location. It should not merely define the job title or description.
Structured Data and Job Search
Structured data can be used to help attract attention to your job posting using the JobPosting schema markup. Using the Structured Data Markup Helper, you can directly paste a URL Link or HTML script into the helper to develop a structured data set. The details listed above should provide information needed for the development of the structured content. The full definition of JobPosting is available at Schema.
Don't forget to remove your job posting once the job expires. You can do this by removing the JobPosting data, deleting the page, or ensure the validThrough property is tagged and set to a date when the offer expires.