A WordLift Partner
Stands Out in SEO
Do you want to get the most out of WordLift and get more results for you and your customers?
 Do you want to earn money with WordLift? Now you can be a part of SEO innovation!
Are you ready for a whole new experience around your SEO? Discover the advantages of being a WordLift Partner.
Using Artificial Intelligence and supported by our team of experts, your clients will automate their SEO, increase organic traffic, and improve user engagement on their website.
Do you want to take full advantage of all the tools that SEO gives you and your customers, thanks to artificial intelligence?
Let's join forces to grow together.
The partner program is the solution for all companies that really want to give their customers a whole new SEO experience and give them a preview of what's next in managed SEO.
Give your client more visibility, maximize their SEO and make them genuinely competitive in search engines. Help them get more clients and build better user experiences. 
With us you can build a knowledge graph to enhance SEO and implement a sophisticated entity-based content model for your clients.
Training and technical support "you will have a unique service dedicated to you for continuous and constant training".

Generous Affiliation fee "you can earn a fee with your sales and grow your business."

Early previews and innovative new tools: "be the first to exclusively preview our latest technologies and tools, gain access to alpha and beta releases and stay ahead of the curve of SEO trends".





Technical partner program
Integrate WordLift into your platform and you'll see measurable results  with the support of highly skilled technology team. Make your SEO truly competitive. We help integrate your tech stack with the latest SEO trends.
With a wide selection of APIs you can boost the organic traffic and visibility on search engines tackling structured data, content modelling,  content recommendations, natural language generation, natural language processing, schema markup monitoring and validation, supervised and unsupervised content classification, SERP analysis and forward-thinking SEO support to get the most out of Google Discover and Google News for all of your clients.
Training and technical suppor

t"you will have a unique service dedicated to you for continuous and constant training"

Generous Affiliation fee

"you can earn a fee with your sales and grow your business."

Early previews and innovative new tools

: "be the first to exclusively preview our latest technologies and tools, gain access to alpha and beta releases and stay ahead of the curve of SEO trends"

Access free keys and API for API integration to bring modern SEO automation into your products. 
If your agency works mostly with E-commerce clients we have the right solution for you. We have a highly specialized E-commerce solution that automates the most time consuming SEO processes for optimal product visibility and SEO optimization. Let us put our powerful artificial intelligence in the hands of your clients.

Get your E-commerce customers to really lead the way in Google
Become the point of reference for E-commerce SEO of your customers
If you're looking for a loyal ally for your SEO, you are in the right place.
Apply online
Click the button and give us a few details. Fill the form and get a response within 24 hours.
.
Get in direct contact with our partner managers
Discover all the benefits of the partner program you choose.
Grow your business
Start growing your business by earning compensation for every sale. Attend dedicated events and webinars.
Receive ongoing support
The solution you need is always at your fingertips.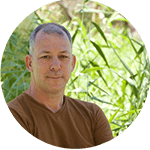 I saw search traffic increase by 30% compared to last month, even comparing a longer period to last year, I saw increases of 60% in search traffic.
It's the unique combination of not just tagging, but preparing the terms for search engine to understand what the page is about, in combination with the ease of use..
Yves Mulkers
Founder and Publisher at 7wData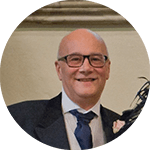 I'm at the end of my 2 weeks free trial and I've signed up for a year. Because my traffic improvement is far better than I expected even after a short time. So I compared my last week with the previous month. Then, as I told the author, I found 50% more Impressions! 46% more Clicks! And even an improvement in Position!
It's too early to calculate ROI yet. But let's just say I'm not worried.
Clearly, Semantic SEO is everything I expected it would be, and more. But I believe you get most out of it if you stop wasting time with trivial SEO details and think more about the bigger picture of what your audience wants.
Keith Taylor
Web Enterpreneur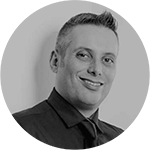 A plugin that offers a wide range of opportunities. It easily adds the Schema.org markup to your content, and enriches your website with semantically relevant internal links
Juan Carlos Pell
SEO Specialist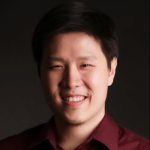 Loving WordLift and what it has done to help our site rank higher in vocabulary building, an area of SEO often neglected by other websites.
Although building the initial vocabulary list of a website may be a lot of work, it pays off long-term. Instead of linking out to other websites or to Wikipedia, you can direct your users to an in-site explanation of terms.
Google appreciates this, of course, and will give you some positive rank love along the way.
Sean Si
Blogger, Entrepreneur and SEO Specialist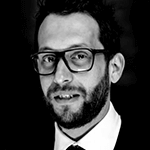 This plugin is awesome! After one month I've got almost +50% organic traffic (still growing), half bounce rate, and almost 1'00" average time-view increased in my Amazon affiliate (content based) niche website. Support is also great.
Michele Cantelli
Entrepreneur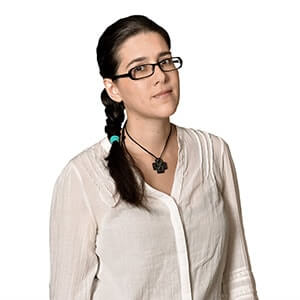 I see WordLift as a loom for Semantic Web weavers. It makes your content engaging while giving it the machine-readable form it needs to thrive and make a difference in the Semantic Web.
Teodora Petkova
Freelance Copywriter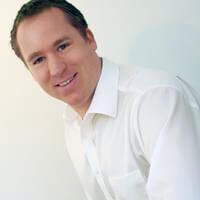 This is the first semantic web plugin for WordPress which really works. This plug-in is different, it empowers you to make real connections between your content entities.
Volker Grünauer
CEO at Advatera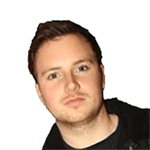 This plugin allows you to markup existing and new content with definitions to become the semantic hub of your industry. Great for SEO, and really easy to use in WordPress.
Matt Jackson
SEO Strategist and Director at JP Digital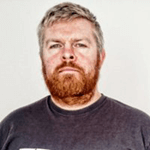 Began using the plugin for work on one of our websites. Impressed with the features and the customer service is excellent – FAST.
If you blog or want to get better rankings through blogging – SUBSCRIBE
Robb Wallace
Writer and Digital Marketer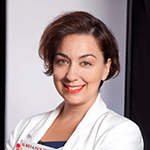 I'm very happy to have WordLift. For me, is the future of SEO.
Marina Pitzoi
Digital Marketer
Find out how our partners have increased their revenue and improved their performances.
Learn how to improve your website ranking & visibility for your clients.
Feel part of SEO innovation. Join us now!