Blogger
32 Languages Supported

Unlimited Dataset Storage

Up to 50 articles a month

Email Support

Semantic Processing

Data Ownership

No Vendor Lock-In

Theme Developer APIs

Hotline Support

Semantic Analytics

Monthly SEO Report

Custom Domain

Multi-Site Compatibility

Analytic Dashboard

Advanced Website Review
Editorial Team
32 Languages Supported

Unlimited Dataset Storage

Up to 200 articles a month

Email Support

Semantic Processing

Data Ownership

No Vendor Lock-In

Theme Developer APIs

Hotline Support

Semantic Analytics

Monthly SEO Report

Custom Domain

Multi-Site Compatibility

Analytic Dashboard

Advanced Website Review
Business
32 Languages Supported

Unlimited Dataset Storage

Up to 200 articles a month

Email Support

Semantic Processing

Data Ownership

No Vendor Lock-In

Theme Developer APIs

 Hotline Support

Semantic Analytics

Monthly SEO Report

Custom Domain

Multi-Site Compatibility

Analytic Dashboard

Advanced Website Review
Need something different?
You can request SLA Support; Custom Industry Dataset; SPARQL End-Point; Content Analysis API; and Linked Data Publishing API.
In other words, if you are looking for a custom solution, just ask!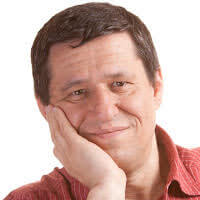 Sure the plugin is not free, but it's worth every penny. If you want an advantage over the competition, this is it!
Dorian Bodnariuc
Blogger and IT Specialist