The VIP Team that Gets Business Results and the power of Artificial Intelligence. Together.
That's all you need to grow your organic traffic and convert!




Let's Build Your Business Results Together
With our SEO Management Service, we help you reach your goals through your website by developing a tailored SEO strategy and executing it. From technical SEO to content modeling and SEO copywriting we manage all the critical aspects of your organic search growth — with a special eye to structured data, innovation, and AI, our specialties.
Your path starts from an in-depth SEO analysis and goes on with a KPI driven strategy that will guide you towards success on the SERPs that matter for you. We assist you in all the things you do that have an impact on search traffic (from improving your site speed, to creating a data-driven content strategy) and we have a team of in-house experts that will take over all the activities which are far from your core expertise.
What's your biggest struggle in SEO?
As a startup
I need to scale my business fast with digital marketing.
As a publisher
I need to get more traffic to drive my revenues.
As an agency
I need to externalize SEO to focus on our expertise.
My traffic has reached a plateau
I need to start growing again and reach new hights.
I'm dramatically losing traffic
I need to fix it and gain back my position.
Competitors are outranking me
I need to gain back my position on my key SERPs.
Did you know that 64% of marketers actively invest in SEO?
ENTER WORDLIFT VIP PROGRAM
An Integrated SEO Strategy
From technical SEO to semantic SEO, we make sure your content is machine-understandable, automate structured data markup, and give you a competitive edge to drive customers directly to your website. 
The WordLift VIP Team
Our team includes a set of T-shaped profiles with expertise in a specific area and a wide range of skills in many other areas of digital marketing, SEO, and programming. With the VIP program, you'll have a multidisciplinary team working for you.
Performance Monitoring And Impact Evaluation
We will consistently monitor the performance of your website and send you periodic update reports. We will evaluate the impact of the activated SEO strategy and compare the result we had with the expected results we would have had without adding the markup.
VIP Consulting And Support
We believe the right way to support leading businesses is with ongoing and consistent care from our expert team, closely connected to your project's objectives and business goals. Our VIP program includes consulting hours with our expert team and access to privileged support channels.
We are not your typical Internet Marketing Agency
Here at WordLift, we don't just do SEO stuff as an average SEO agency — we create the future of SEO. Besides a team of experts, focused on each single aspect of your SEO, you can count on the first AI-powered SEO.
We've spent the last years, developing WordLift: a semantic platform that enables you to add structured data to your pages, create your own knowledge graph, and get the most out of your content.

How SalzburgerLand gained +92.65% organic users compared with its industry
Read the story →

How WordLift helped Kinsta to increase in traffic from Google video search by 68%
Read the story →

Why GadgetFlow organic traffic to news articles grew by 198% year over year
Read the story →
What does our SEO Management Service really include?
SEO Review & Audit
Before starting working on your website, we do an assessment and deliver to you an in-depth SEO Review & Audit that will be the strating point of your brand new SEO Strategy.
Industry SEO framework
We apply to your specific case and SEO framework built around your industry which has proven to work before. This will allow us cover all the essential steps towards success.
Semantic SEO
We rely on WordLift's AI to analyze your web content and add schema.org markup. It will enhance the findability of your content and create meaningful internal links.
Structured data
By adding schema.org markup to your pages, WordLift adds a layer of structured data. It helps search engines understand and classify the content of your website.
Custom knowledge graph
All the structured data created by WordLift are connected by meaningful links and published on a knowledge graph built and refined around your content model.
Technical SEO
We optimize all the technical aspects that can have a tremendous impact on search, such as: page speed, broken links (externally and internally), crawl errors, sitemap accessibility, robots.txt, 404 Error Pages, and more.
Website Testing & Analysis
We use stage environments to test your website compatibility with WordLift and any other tool we decide to use to optimize it, in order to give you a flawless and safe implemention of any technical improvement.
Mobile SEO
As Google moved to the Mobile-First Indexing, Mobile SEO has become a must. We test the mobile friendliness of your website using cross-browsing analysis tools, and then we fix your mobile UX flaws you may have and improve your rankings.
Editorial Planning
We suggest you new content opportunities to help you build a data-driven editorial plan based on promising keywords, rich snippets opportunities, competitors' benchmark analysis, People Also Ask, and more.
Content Marketing Initiatives
We help you spot the best opportunities in terms of content marketing initiatives by helping you choose the right media and the right channels to meet your users when and where it matters for them.
SEO Copywriting
We analyze the keywords that matter to you and your users and then we create original, engaging, and well-designed content to drive more qualified traffic to your website. If you are a publisher, we can help you edit your articles with an eye for SEO. 
Local SEO
We help you get search exposure for your business exactly where you need it, by promoting your products and services to local prospects and customers. This includes optimizing your local business listings to rank well in map results including Google, Bing and Apple maps.
Off-site SEO
We monitor and manage your backlink profile to help you improve your off-page SEO by spotting new link building opportunities on authoritative websites, cleaning broken links, and eventually turning off existing bad links that may damage your search rankings.
Customized Dashboard
We create a customized dashboard for you to check the information about your traffic, leads, and relevant results. In this way, you and your team can keep an eye on the results of our SEO strategy anytime and have all the information in one place.
Reporting and ROI measuring
Once a month, we send you an email report that collects the latest results of your latest SEO tactics and a detailed plan for the following month. Every quarter, we will measure your SEO strategy ROI and main achievements.
Getting started with our SEO Management Service is pretty easy
1. Contact our experts filling the form
2. Get a free SEO audit of your website and discuss with us your business KPIs
3. Get our proposal and start building your SEO success.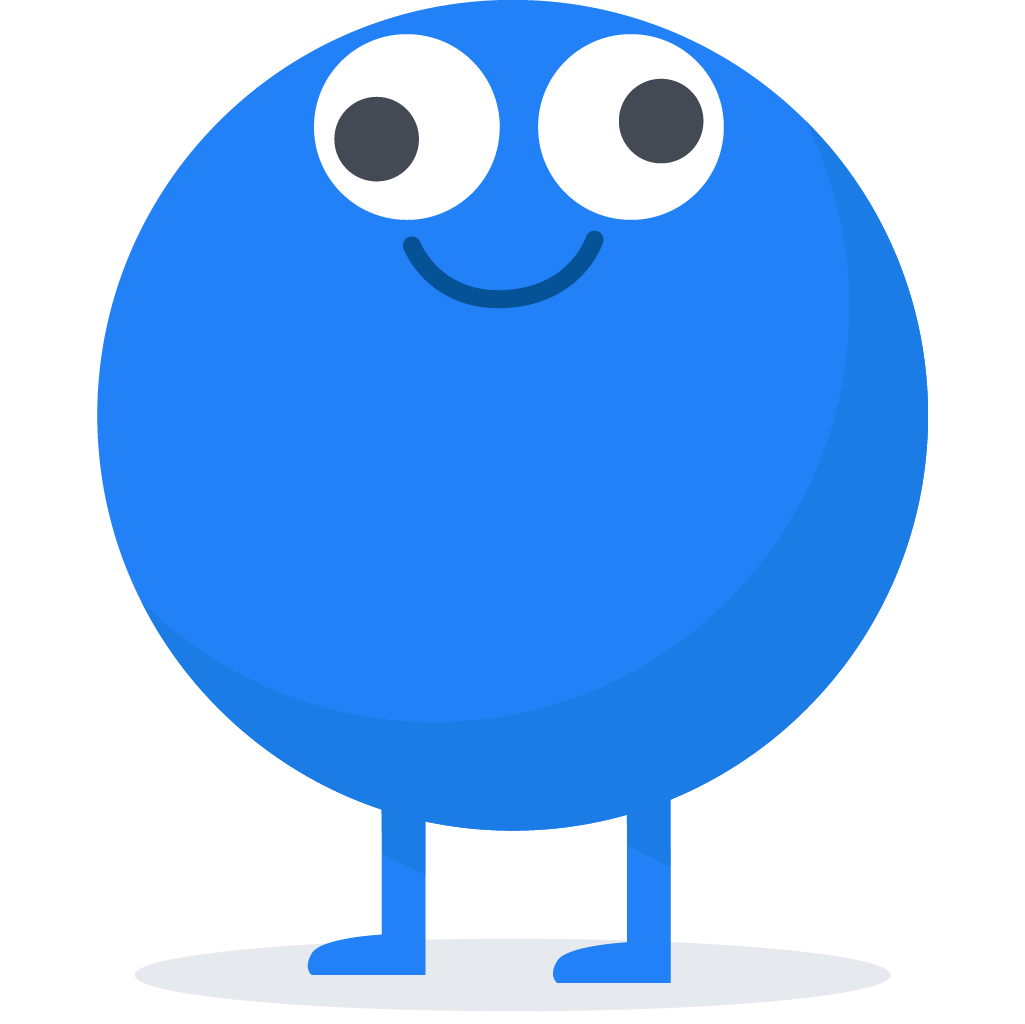 Discover why over 90% of clients continue their partnership with us after 12 months
Leading Digital Experts
We have decades of experience in digital marketing. Our senior team members are internationally recognized as experts in SEO and regularly speak at events and webinars. We are all passion-driven and we are striving to grow and excel in our specific fields by studying, experimenting, and working hard for our clients.
Crystal-clear ROI reporting
We want our clients to understand our strategy, operations and results. That's why we focus on being crystal-clear when it comes to share reports and data. To give you an example, when measuring the ROI we use statistical models to isolate the impact of our strategy from predictable growth and random fluctuations.
Transparent deliverables
We often work behind the scenes (when we add structured data or when we work on code, for example) but we don't like to keep our work behind a curtain. You will always know what we are working on and what to expect next. You will also be able to follow and join this process by keeping an eye on your dedicated Trello Board.
Proven Performance
Measuring the impact of our strategy and of our AI tool is part of our job. We have disclosed many positive case studies about customers belonging to different industries, many of our clients have published enthusiastic testimonials about our job and we have more data to share with you about the performance of our SEO strategies.
Continuous Research and Development
WordLift, our AI-powered SEO tool, is the synthesis of years of experience and of two EU funded research programs. Right in this year, we have launched a new R&D project, named WordLift Next Generation that will improve our tool incorporating many new advanced features and making it compatible with any website and CMS.
Partnership with Microsoft
We have been selected to be part of the Microsoft for Startups Program and we are now into the Microsoft Partner Network. Microsoft has a profound impact globally across millions of organizations and we're excited to bring our contribution to build a culture around data and to redesign the human-machine collaboration.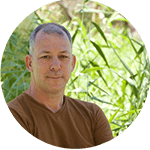 I saw search traffic increase by 30% compared to last month, even comparing a longer period to last year, I saw increases of 60% in search traffic.
It's the unique combination of not just tagging, but preparing the terms for search engine to understand what the page is about, in combination with the ease of use..
Yves Mulkers
Founder and Publisher at 7wData
My traffic improvement is far better than I expected even after a short time. So I compared my last week with the previous month. Then, as I told the author, I found 50% more Impressions! 46% more Clicks! And even an improvement in Position!
It's too early to calculate ROI yet. But let's just say I'm not worried.
Clearly, Semantic SEO is everything I expected it would be, and more. But I believe you get most out of it if you stop wasting time with trivial SEO details and think more about the bigger picture of what your audience wants.
Keith Taylor
Web Enterpreneur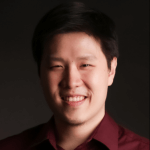 Loving WordLift and what it has done to help our site rank higher in vocabulary building, an area of SEO often neglected by other websites.
Although building the initial vocabulary list of a website may be a lot of work, it pays off long-term. Instead of linking out to other websites or to Wikipedia, you can direct your users to an in-site explanation of terms.
Google appreciates this, of course, and will give you some positive rank love along the way.
Sean Si
Entrepreneur and SEO Specialist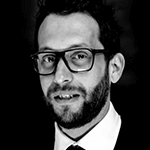 After one month I've got almost +50% organic traffic (still growing), half bounce rate, and almost 1'00" average time-view increased in my Amazon affiliate (content based) niche website. Support is also great.
Michele Cantelli
Entrepreneur
Climb the competition now, use AI and allow new clients to find you! Ready?
What is SEO management?
SEO Management means taking care of all the different aspects of SEO in order to reach a business' goals through its website by developing a tailored SEO strategy and executing it. From technical SEO to content modeling and SEO copywriting every critical aspect of search growth needs to be managed and measured day by day in order to bring results.
SEO is a process — not a result. Therefore you can't just do some optimization and then forget about it, you really someone who knows how to refine, improve, and drive your SEO.
What SEO services include?
Our SEO service is a complete package of different SEO specialties that can tailored on your specific needs.
It includes:
SEO auditing and in-depth analysis
SEO framework based on your industry
Semantic SEO
Structured data
Creation of a custom knowledge graph
Technical SEO management — page speed, broken links, crawl errors, sitemap accessibility, robot.txt, 404 error page, and more
Website compatibility analysis and tesring for the implementation of new technologies and  improvements
Mobile SEO
Editorial planning and data-driven suggestions
Content marketing initiatives
SEO copywriting
Local SEO
Off-site SEO
Customized dashboard
Reporting and ROI measuring.
How long does SEO take to see results?
It really depends on your specific case, but our experience taught us that usually in the first 2-4 weeks you can see encouraging improvements on your main KPIs.
How much does your SEO service cost?
Our pricing varies on the basis of the goals, of services included, and of the overall effort in terms of strategy and implementation.
Our mini-VIP plan starts at 500€ per month, but most of our clients need a more complete package which starts at 1.000€.
How much do SEO services cost per month?
Our mini-VIP plan starts at 500€ per month, but most of our clients need a more complete package which starts at 1.000€.
Are SEO services worth it?
Yes! SEO service can help you grow your business natuarally creating a strong advantage in terms of traffic, lead generation, and business results.
In the long run, SEO will cost you less then advertising and it often assures better results in terms of user engagement and coversions.
Can I talk to a project manager before I decide to purchase?
Of course! Before buying anything you will have the chance to discuss with a member of our VIP team your needs, your starting point, and your goals.
Then, you will receive an audit and a proposal that will define the level of service and set the KPIs.
Who will be working on my SEO campaign?
Depending on your specific needs, we will set a team of experts that will dedicate their work to your success.
Our VIP team always includes a business developer, an SEO specialist, and a project manager, plus, when needed:
UI and UX designers
Developers
Digital marketing specialists
Content managers
ICT specialists.
"There are so many SEO tools around. But we didn't need a new tool, we needed a complete new strategy for growing our business in a sustainable way"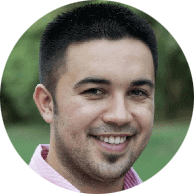 — Radu Tyrsina
(Founder, Windows Report)
Are you ready to empower your business with a tailor-made SEO strategy?
Contact us today to unlock your website's true potential!