WordLift
Business + E-commerce
Automate SEO at scale with our most extensive plan 
Add unlimited schema, including E-commerce specific markup
If you are an agency or a business working on multiple properties, you need to scale up your SEO without scaling up your costs. Our AI-powered SEO service can put in the work, so you don't have to.
WordLift adds schema markup to your website automatically. Our artificial intelligence software understands your content and creates a Knowledge Graph. Your content will be better understood by Google and other search engines, getting more visibility and, in turn, getting more customers.
We include all entity types and create a unique Knowledge Graph for your site. Our content analysis scans the page you are working on and suggests significant concepts that characterize the content, identifies the relevant markup for your website and adds them automatically.
This plan fits excellent for business owners with more than one website who want to boost their performance and agencies who need to deliver weekly SEO results to their clients. WordLift increases the efficiency of your work and your team by automating essential SEO tasks.
If you have an e-commerce website, WordLift builds a Product Knowledge Graph around your online store. It improves a product's discoverability and improves the end-user experience by enriching each content with all product details, including linked data.
With the new Product Knowledge Graph Builder feature, you can export your products already enriched with structured data in just 3 easy steps by using your Merchant Feed.
Up to 2,500 URLs are included in the plan.




WordLift creates a Knowledge Graph and a Product Knowledge Graph and allows you to design a content model around your website. A content model is an indispensable tool for managing and enhancing online content, using all the entity types described in the schema vocabulary or any other linked vocabulary.
The content model:
Specifies how information is organized on your website;
Makes content more visible to search engines;
Allows you to reuse content through different channels.
Not only does it save both you and your editorial team's time, but it will also significantly increase your company's visibility to those who search for businesses like yours.
Unlock the full power of the Knowledge Graph through our Business + E-commerce Plan.
Your plan includes the SEO Add-on for Google Sheets™
In the Business + E-Commerce plan, you'll find the SEO Add-on for Google Sheets™, the first solution on the market that performs semantic keyword research and entities analysis, giving you the opportunity to import entities directly into your vocabulary and expand your contet.
AI-Powered Structured Data
You choose the concepts (entities) that best define your content and we analyze and suggest the best markup to rank higher on search engines.
These concepts are then added to your site as Structured Data automatically.
Knowledge Graph
We connect your Structured Data with the web of data that search engines already use to understand the web, creating a Knowledge Graph that describes the most important meanings on each page.
WordLift gives you ALL SCHEMA TYPES, including HowTo, Voice and VideoObject. 
So you will have access to every entity type, including the best markup for e-commerce sites, news sites and product sites.
In this way, you can:
build a rich Knowledge Graph connecting concepts, articles and people;
make your site accessible through voice assistants, enhance your local search visibility and access the flexible and powerful FAQ and Review markup;
improve product findability and end-user experiences for your e-commerce;
As a result, whatever type of website you have and the product you sell, you can get more visibility and engage more people, with immediate positive effects on your business.
You can also convert tags and categories that already exist on your website into entities. It means that a tag or a category is treated as an entity and all of your content with that specific tag/category is already linked to a tag/category with smart features and is better recognizable to Google and Bing and other search engines.
Unlock the full power of the Knowledge Graph through our Business + E-commerce Plan
Provided Widgets
AI CONTENT RECOMMENDATION WIDGETS
We help you keep users on your site for longer and increase internal linking with simple and powerful widgets.
Widgets
Content Navigator, Context Cards, Faceted Search, Timeline, Geomap, Chord, Entity Cloud, Glossary
AI PRODUCT RECOMMENDATION WIDGETS
To drive more traffic to your products, we integrate them with your content. Provide shoppers with related and recommended products.
EXTEND AND INTEGRATE WITH OPEN APIs
By integrating our powerful AI, you can create customized experiences both for your users and for your editors, including GraphQL end-point, automatic text summarization, content classification and named entity recognition.
Additional Features
AI-Generated Summary & Metadata
We automatically summarize your content to create excerpts and short descriptions at scale.
Google Analytics integration
See how your concepts (entities) influence your site's performance and understand where to invest in your content strategy.
Training
Personalized courses tailored to the needs of agencies and larger organizations.
Support
Our international team is available anytime you need our support.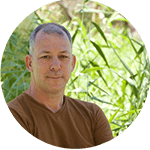 I saw search traffic increase by 30% compared to last month, even comparing a longer period to last year, I saw increases of 60% in search traffic.
It's the unique combination of not just tagging, but preparing the terms for search engine to understand what the page is about, in combination with the ease of use..
Yves Mulkers
Founder and Publisher at 7wData
My traffic improvement is far better than I expected even after a short time. So I compared my last week with the previous month. Then, as I told the author, I found 50% more Impressions! 46% more Clicks! And even an improvement in Position!
It's too early to calculate ROI yet. But let's just say I'm not worried.
Clearly, Semantic SEO is everything I expected it would be, and more. But I believe you get most out of it if you stop wasting time with trivial SEO details and think more about the bigger picture of what your audience wants.
Keith Taylor
Web Enterpreneur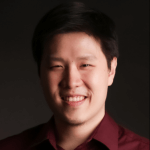 Loving WordLift and what it has done to help our site rank higher in vocabulary building, an area of SEO often neglected by other websites.
Although building the initial vocabulary list of a website may be a lot of work, it pays off long-term. Instead of linking out to other websites or to Wikipedia, you can direct your users to an in-site explanation of terms.
Google appreciates this, of course, and will give you some positive rank love along the way.
Sean Si
Entrepreneur and SEO Specialist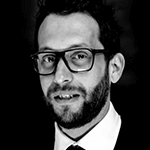 After one month I've got almost +50% organic traffic (still growing), half bounce rate, and almost 1'00" average time-view increased in my Amazon affiliate (content based) niche website. Support is also great.
Michele Cantelli
Entrepreneur
Start automating your SEO today
You Deserve Better Rankings
WordLift adds semantic markup to speak the same language of search engine crawlers, personal assistants, and chatbots and helps you improve your ranking and increase traffic to your website. 
You don't need technical skills because we automate your SEO. Start your free trial and use the button below to book a dedicated onboarding session.
Begin a 14 days free trial and start making your website more effective and successful in just two weeks.
Frequently Asked Questions
How does the free trial work?
Take WordLift for a test drive for 14 days at no risk! We're happy to guide you through the process with a dedicated onboarding session.
What happens after my trial ends?
You will receive an email ahead of time from us and at that point, you can get started with the plan you have chosen and continue your semantic SEO content marketing plan! Alternatively, you can cancel your subscription.
What if I need more time for testing?
We're happy to hear that. Send us an email at [email protected] and we'll be happy to extend your trial by an additional 7 days.
Can I cancel at anytime?
Of course, you cancel at any time and come back anytime you like.
What happens if I forget to cancel?
WordLift has a 48-hour refund policy. So, if you forget to cancel, we'll be happy to refund your payment. 
I don't have WordPress, can I still use WordLift?
We have developed a simple Javascript that will let you use WordLift outside of WordPress. Email our team today at [email protected] and we'll get you started.
Can I use WordLift on a WordPress multi-site installation?
Yes, WordLift is fully compatible with WordPress multi-site installations. Just remember, you will need a separate subscription for each website.
What happens if I stop using WordLift?
If you stop paying for your subscription, keep the plugin active on your site and all the entities and the structured data that you created with WordLift will still be available on the website – you won't be able to run the analysis on any new content, but all the existing markup will work just fine. All the data you have created belongs to you, and you can always download it from WordLift's settings in the WordPress dashboard.
Have more questions?
Email us at [email protected], and we'll get back in contact with you as soon as possible!