Entertainment
The entertainment industry has never been such a complex mosaic as it is today, when old and new players are fighting to get the attention of the public. Google Search plays its role in this context giving to the searcher accurate information about any movie ever produced, movie showtimes and cast.
Movie Carousels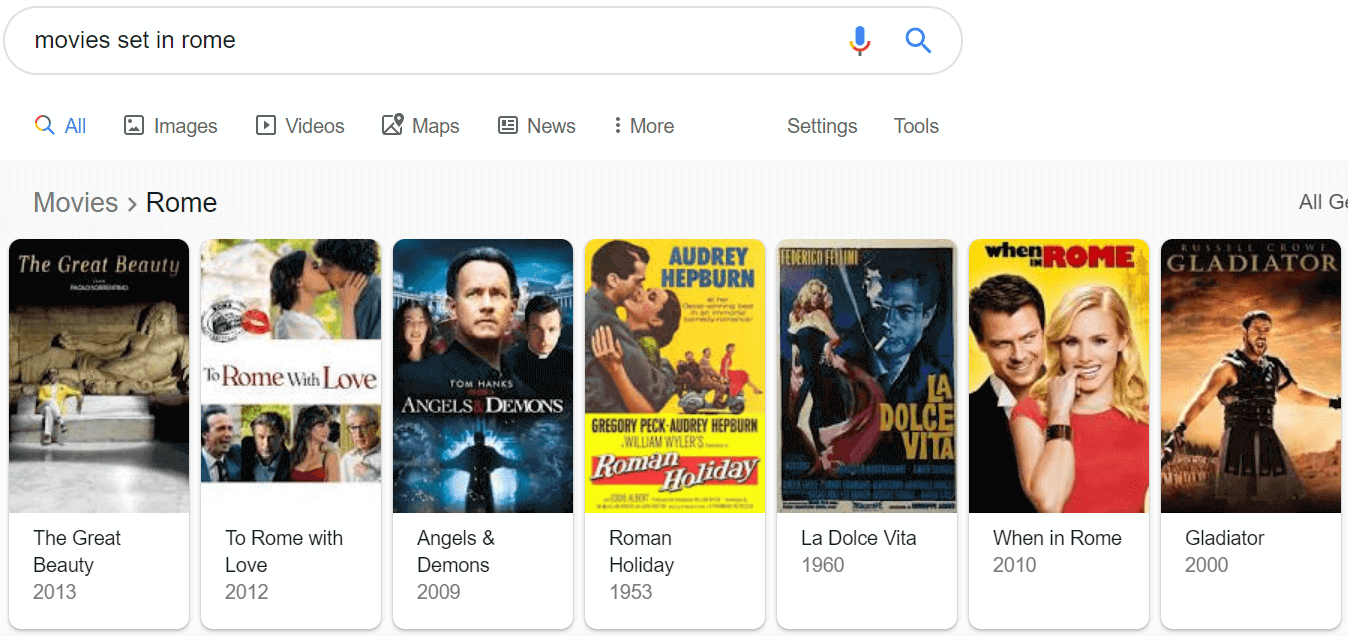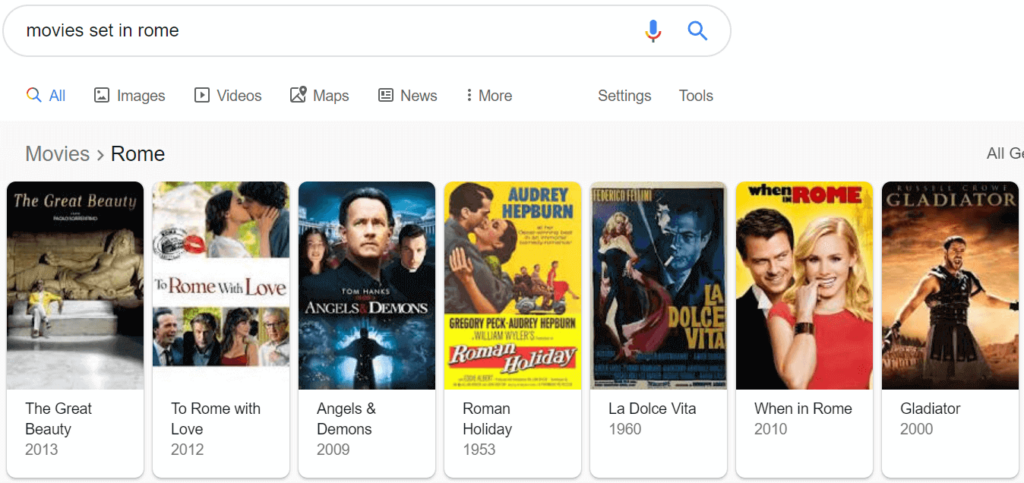 Using structured data markup can now be used with creating carousels of movie titles. These movie carousels can be used to display a series of movies based on parameters set by a user. Among these include: genre, actors, directors, studios, plot, etc.
Structured Data and Movie Carousels
You can use the Movie schema markup to add the required structured data markup for your website. Your structured data needs to follow the webmaster, carousel and general structured data guidelines. At minimum, you need to include a title and image, though it's also recommended to add an aggregate tag for average rating, a nested review, a director's name, and a release date for the movie. The full definition of Movie is available at Schema.