Personalization tools
Personalization allows you to create relevant and valuable experiences for each customer or user. AI can be your ally in achieving this goal.
In particular, with this type of tool, you can:
Create content by person and stage of the customer journey;

Improve the user experience and drive conversions;

Use semantically specific pages to associate query and intent;

Cultivate leads through search and social media;

Publish content at the right time on the right networks.
Acrolinx

Acrolinx is a game changer for those in the content marketing and advertising sector. The thought process drastically changes when it comes to optimizing search results. Developed at the German Research Center for Artificial Intelligence, Acrolinx works with 30 tools across the web, such as Microsoft Word and Google Docs, giving you much flexibility with how you promote your content. However, Acrolinx fully supports English, German, French, Swedish, Chinese and Japanese languages.
This AI SEO software defines their evaluation technique with a "scorecard." They make sure to ask what type of voice you are trying to achieve, to make accurate suggestions for you. Acrolinx works alongside, Salesfore.com, WordPress, Drupal, Adobe Marketing Cloud, and many more. The company provides an efficient guide to make sure that you are creating good content.
OneSpot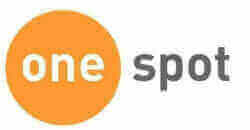 This AI SEO software is unique from the others in that it focuses mainly on the consumer journey, with it's patented "content sequencing" section. OneSpot generates personalized content after viewing a website user's history on the internet. The company structures itself into three segments: OneSpot OnSite, OneSpot InBox, and OneSpot Intelligence. Each facet of the company focuses specifically on that medium.
Through all of these, OneSpot creates a unique "content interest profile" for each user who visits your site. This profile allows the software user to create a deeper connection with consumers and better target new visitors. OneSpot gives users a great way to expand a relationship with consumers through multiple mediums.
Copy.ai

Copy.ai is the AI SEO tool that helps you to create content. With a few clicks, you can select a type of copy, add a description of your product or service in one or two sentences, and get 10 results from which to choose the one that best meets your needs to build your content. Then you can decide to run the tool again or to edit the copy and use it. If you are writing an article, you can repeat the process for each block and at the end, you will get the complete content ready to be published.
Copy.ai allows you to design content for your website, your social media posts, and ads, for your e-commerce, and in general for your marketing strategy.
AI Image Enlarger

AI Image Enlarger is the tool that uses AI to enhance images, increasing their resolution without losing quality.
This tool lets you improve the color and contrast in your photos, make them sharper and edit the edges, act on portraits, and make the background of images transparent. You don't need to have technical skills. Just upload your image, and AI improves and modifies it automatically.
Writesonic

With Writesonic you can create original content, written by AI as if it were written by a human. By entering the topic of your content, the AI produces the text you need for your blog post, email, social media content, etc., ready to be published.
In this way, you can focus on the creative idea. At the same time, the tool thinks about writing the content, allowing bloggers, content managers, editorial teams to save time without sacrificing the quality and originality of the content.
If you want to learn more about SEO tools for content writing, read this article or check out our web stories.
Follow us at WordLift for more insights on SEO. Furthermore, you can sign up for a 14 days free trial and get the complete AI SEO software experience.