Automation tools
SEO requires consistency and long-term attention. AI, in this case, allows us to automate specific tasks saving time to use in other vital areas, such as strategy and creative content creation.
So, with this kind of tool, you can automate SEO, and in some cases scale it.
In particular:
Technical audits;

Keyword research;

Content optimization;

Content distribution;

Tag management;

Internal linking.
WordLift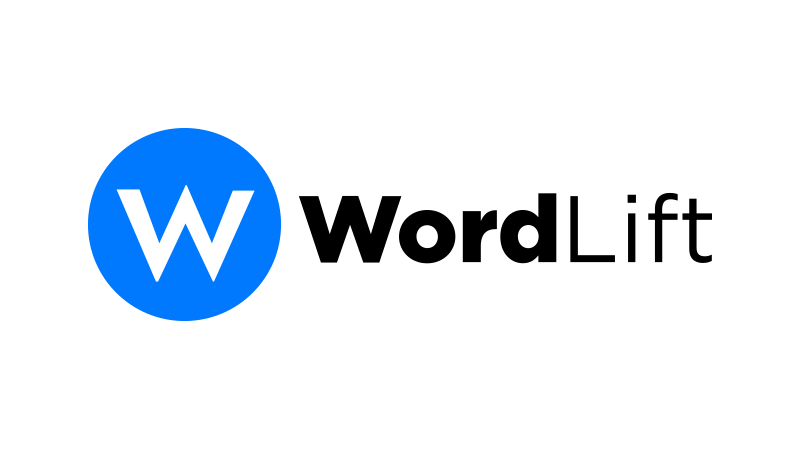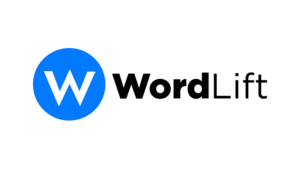 WordLift helps your website speak Google's native language by converting your content into a format easily understood by search engines: structured data.
Leveraging Natural Language Processing and AI, WordLift analyzes your content and identifies the most relevant topics for your business, organizing them into entities. Each entity describes an idea, concept, person, or place you're talking about on your website. The entities are saved in a vocabulary. But WordLift goes deeper. It correlates the entities in your vocabulary and turns the information into linked data, creating a Knowledge Graph.
The Knowledge Graph is the infrastructure behind your content that makes it understandable to Google and search engines, on the one hand. It makes your information well contextualized and relevant, on the other hand. This makes your website rank better on search engines, and at the same time, users spend more time on your website. So that your website is shown high in the search results and by offering users relevant information, it leads them to spend more time on your website.
Its most interesting features include:
Automatic Schema Markup

All Schema.org types

Content recommendation widgets

Rich snippets

WooCommerce SEO

Image SEO

Custom Knowledge Graphs

SEO training and tutorials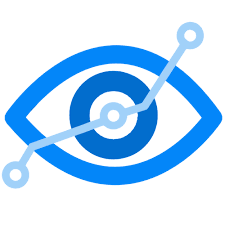 Alli AI SEO software offers several AI-powered SEO features to improve and optimize your website content strategies. The tool provides the user with an easy and powerful way to increase traffic, build quality backlink and scale business outreach.
Alli AI uses Machine Learning technology to simplify the SEO process through an all-in-one software tailored for each client and packaged into a pretty nice UI. The process includes: planning your SEO strategy, finding backlinks, getting code and content optimizations in addition to tracking your traffic progress.
Furthermore, Alli AI boasts of having created a human tool, as it gives users the feeling of actually dealing with a person and not a machine.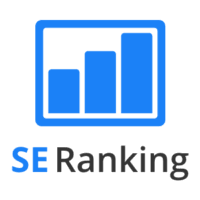 SE Ranking is an all-inclusive SEO software that helps you automate many of your SEO efforts. It offers a complete set of tools for keyword position tracking and research tools, website auditing, competitor analysis and more. SE Ranking can also provide you with a step-by-step marketing plan to follow.
Its Keyword Rank Tracker is very accurate, checking all major search engines, locations and devices, and showing you elements such as Google Maps results, Google Ads rankings and SERP features.
In addition to the standard SEO tools, the system offers several additional features such as White Label and Social Media Management to take your digital marketing to a whole new level.
AI can also help you automate other tasks. Take a look at these SEO tools for content writing.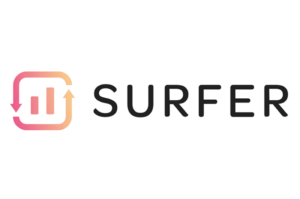 SurferSEO is a useful SEO tool for anyone who wants to optimize and create content that will attract consumer interest.
With this tool, you can plan what content is best for a specific audience and/or niche, create articles with the right tone of voice in a short amount of time, get tips on how to optimize content for better rankings based on keywords, content structure and more, and build high-quality internal links.
In addition, a full website audit can be performed to find out what content is missing and what can be created to drive more traffic to the site.
Squirrly SEO is an all-in-one plugin for WordPress that uses AI for SEO optimization of websites.
It can be installed directly from the WordPress admin panel. It analyzes the website and automatically suggests actions to take to reach the first page of Google and drive more organic traffic to the website.
It also helps create SEO-optimized content and monitor its position in SERPs to ensure that the content regularly appears on the first pages of search engines.

Scalenut is an AI-powered platform designed to simplify the entire SEO content lifecycle and help content rank higher on search engines.
With Scalenut, you can easily perform keyword research and competitor content analysis, create long-form SEO content in less than five minutes, optimize it for SEO, and track your content performance.
Scalenut stands out for its user-friendly interface and AI-powered capabilities. Whether you're a founder, SEO strategist, or content creator, the platform offers something for everyone. It's a valuable resource for those looking to streamline their content strategy and improve online visibility.