Artificial Intelligence & SEO
Artificial Intelligence is all around us. From Siri to Alexa, to Google Home, it's consuming the age we live in. We have found ourselves relying on a voice in a device to help us with the simplest of tasks. Luckily, content marketers can utilize this advanced technology to assist with search engine optimization techniques. This is all thanks to the development of AI SEO software.
WordLift has mastered the art of Semantic AI, and we are excited to see this process grow beyond just our company. All over the web, companies are utilizing SEO AI software to cut down the time and effort needed from SEO specialists, by the click of a button.
We have divulged into the top 10 Artificial Intelligence Search Engine Optimization Software, showing you exactly what makes each unique from the others. Jim Yu, the CEO and founder of Bright Edge, recently released an article in which he divided these SEO tools into three categories:
insight,
automation and
personalization.
We have broken these tools into the corresponding categories to help you understand how you can integrate them into your SEO workflow.
Make Your Website Smarter with AI-Powered SEO: just focus on your content and let the AI grow the traffic on your website!
Insight Tools
Bright Edge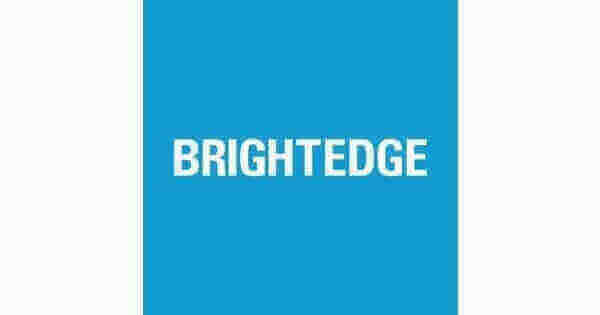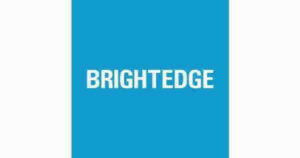 Bright Edge is a platform that contains several modules to help content marketers with optimizing their content. The software includes; DataCube, Hyperlocal, Intent Signal, Keyword reporting, Page reporting, Content recommendations, Share of voice, Site reporting and story builder.
The most unique feature is their Hyperlocal add-in. This aspect allows users to map out keywords in a specific region; either a country or city. Bright Edge's Content Recommendations gives the opportunity to read through precise suggestions on each page. It personalizes each page on your site according to what that specific page contains.
The platform provides a unique way to view how various SEO changes impact the brand. Story builder combines data from several pieces of the website to create aesthetic tables and charts, making it easier to decipher the data.
MarketBrew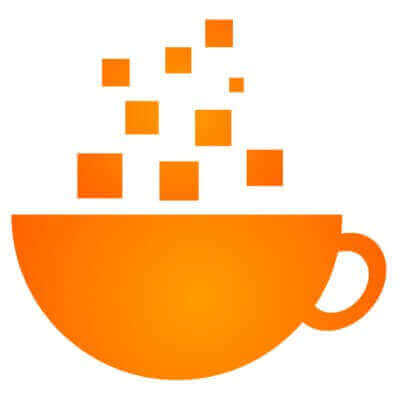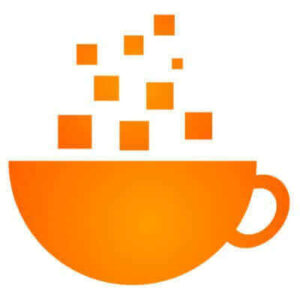 This AI SEO software is unique in how quickly it distributes information to the consumer. MarketBrew provides each company with step by step on-site training, as well as a breezy plan to implement the program. The software prides itself on its search engine modeling, producing information in only 1 and a half hours.
Their process involves coding a base search model, and in turn adjusting it so that it fits your target search engine; to which they claim they can accommodate any search engine. Their machine learns the exact algorithms that include which search engine you are wanting to use. This tool provides the user with a precise description of what distinguishes the first result from the second one; such as the HTML content or even the META description. This cuts off time that a user spends manually analyzes the inner workings of the results.
MarketBrew also conveniently provides the user with exact ways to resolve the issues with your ranking, which can then be tested again within hours. This software overall provides a great visual explanation as well as step-by-step ways to swiftly and resourcefully improve your site.
Can I Rank?


Can I Rank gathers information from various Search Engine Optimization websites, then takes the extra step to elaborate with suggestions. Their artificial intelligence method works with providing the user with data that leads them in the right direction to boost their content, backing it up with more than 200,000 websites.
Can I Rank offers a keyword difficulty score to allow the user to judge which exact keyword will work for their specific website. The analysis is all done by a machine-learning system that focuses heavily on data as opposed to strict opinions. This website is efficient for those who want that data to back up why they should change and doesn't leave you clueless on what to adjust.
Overall, Can I Rank lives up to their name by showing users exactly what sets them apart, and what they can do to improve that.
Pave AI


Pave AI is an Artificial Intelligence based tool that turns Google Analytics data into helpful insights to improve your everyday marketing strategy. Its algorithm integrates marketing data from different platforms (such as Adwords, Facebook Ads & Twitter Ads) and analyzes them, making it easy to understand what works and what can be improved.
Pave AI offers personalized reports and data-driven recommendations, crossing your data with 16+ million possible combinations to identify the most relevant insights across all marketing channels. We recommend this tool if you wish to cut the time spent on analytics and you're in need of a quick tailor-made solution to turn meaningful insights into effective marketing strategies.
Automation tools
Wordlift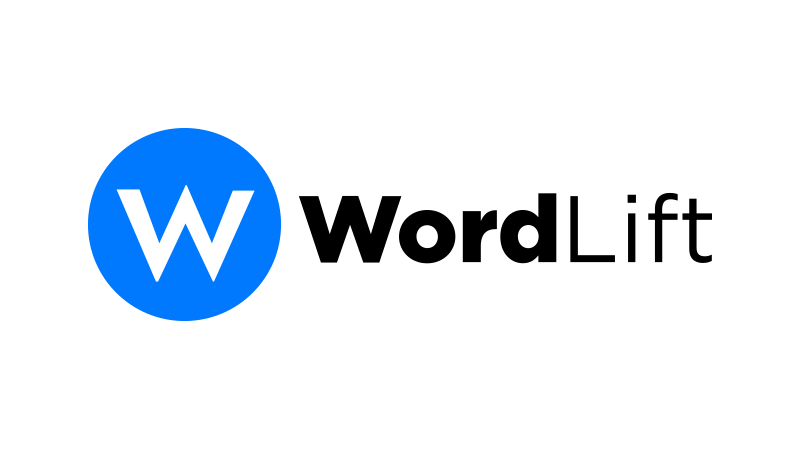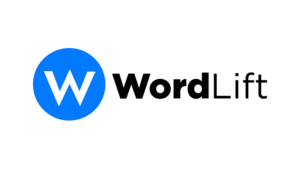 WordLift offers Artificial Intelligence for three facets of websites on WordPress; editorial, business, and personal blogger. Receiving a 4.7 out of 5 stars from WordPress itself, this plug-in analyzes your content into categories of; who, what, when, and where. WordLift processes your information by creating new entities, allowing you to accept them and select internal links for your content. This program also suggests open license images, which reduces the time used on Googling for images.
WordLift publishes a knowledge graph with your linked data (just like Google does!) and this data can be used in many unique features, such as:
creating timelines for events,
utilizing Geomaps for locations,
making chords to show which topic relates to the others.
WordLift, more than any other platform listed, adds the most distinctive effects to your WordPress website.
Dialogflow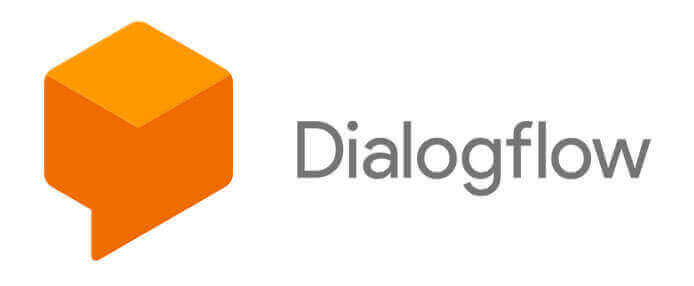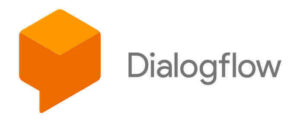 Dialogflow is the basis of voice search on any platform such as; Google Assistant, Alexa, Cortana or even Facebook Messenger. This program is supported by Google and runs with natural language processing.
Dialogflow uses named entity recognition to analyze the spoken phrases from user to process the requests. The process includes providing the machine with several examples of how particular question could be phrased. In each case, the user must define an "entity" to show what is the most pertinent part of the statement spoken. From here, the information is spoken and relayed back to the consumer.
Dialogflow provides a helpful guide on their website to help users with the beginning process of getting Alexa or Siri to do just what you want them to do!
Curious to see a use case? Meet Sir Jason Link, the first Google Action that integrates Dialogflow and WordLift AI.
Alli AI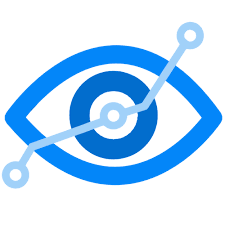 Alli AI SEO software offers several AI-powered SEO features to improve and optimize your website content strategies. The tool provides the user with an easy and powerful way to increase traffic, build quality backlink and scale business outreach.
Alli AI uses Machine Learning technology to simplify SEO process through an all-in-one software tailored for each client and packaged into a pretty nice UI. The process includes planning your SEO strategy, finding backlinks, getting code and content optimizations in addition to tracking your traffic progress.
Furthermore, Alli AI boasts of having created a human tool, as it gives users the feeling of actually dealing with a person and not a machine.
Albert

Albert is another AI SEO software designed to manage your digital marketing campaigns and maintain a constant level of optimization in order to reach your business goals.
The software provides an out-and-out self-learning digital marketing ally designed to take care of every aspect of digital campaigns. Its features include autonomous targeting, media buying, cross channel execution, analytics and insights.
Albert is the perfect match for those who usually spend a lot of time on digital campaign optimization and who are looking for a powerful tool to reach a better allocation of budget between channels. Albert will advise which time and place engage with more customers and provides a constant growth of campaigns towards the set goal. The software also offers suitable recommendations for improvements that require human action such as best practice recommendations, budget shifts, creative performance etc.
Personalization tools
Acrolinx

Acrolinx is a game changer for those in the content marketing and advertising sector. The thought process drastically changes when it comes to optimizing search results. Developed at the German Research Center for Artificial Intelligence, Acrolinx works with 30 tools across the web; such as Microsoft Word and Google Docs, giving you much flexibility with how you promote your content. However, Acrolinx only supports; English, German, French, Swedish, Chinese and Japanese.
This AI SEO software defines their evaluation technique with a "scorecard." They make sure to ask what type of voice you are trying to achieve, to make accurate suggestions for you. Acrolinx works alongside, Salesfore.com, WordPress, Drupal, Adobe Marketing Cloud, and many more. The company provides an efficient guide to make sure that you are creating good content.
OneSpot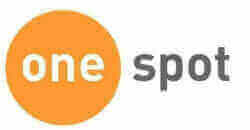 This AI SEO software is unique from the others in that it focuses mainly on the consumer journey, with it's patented "content sequencing" section. OneSpot generates personalized content after viewing a website user's history on the internet. The company structures itself into three segments; OneSpot OnSite, OneSpot InBox, and OneSpot ReAct. Each facet of the company focuses specifically on that medium.
Through all of these, OneSpot creates a unique "content interest profile" for each user who visits your site. This profile allows the software user to create a deeper connection with consumers and be able to better target new visitors. OneSpot gives users a great way to expand a relationship with consumers through multiple mediums.
Follow us at Wordlift for more insights on SEO, or sign up for a free trial and get the complete AI SEO software experience.