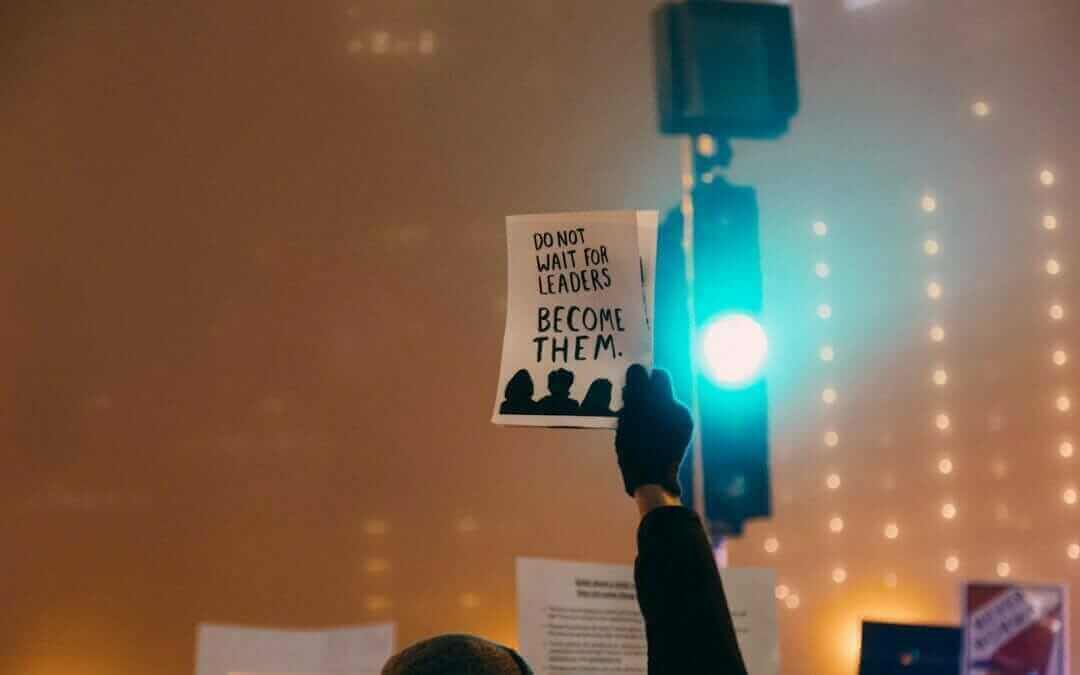 There's so much content being created on the Internet every day that people's attention is more fractured than it has ever been. People are bombarded with marketing messages from all sides – and that's before you even get into the content that people actually want to experience, like their favorite films and television shows.
Gone are the days where a sleek-looking website is enough to get people to believe in you, your vision and the business you built around it. If you really want to create a competitive advantage for yourself, you need people to start to see you for what you actually are – an authority in your industry and in your marketplace.
You need to position yourself as a leader – someone to be trusted, respected and followed. Your content – not only the type but how you choose to create that content – are two of the most powerful weapons you have available to you to that end. Make no mistake: the right type of marketing at precisely the right time can turn your customers into an army of loyal followers before you know it. Of course, you just have to keep a few key things in mind to make sure you're headed in the right directions.
Always Be Willing to Explore Your Options
Far too often, online marketers tend to fall into the pattern of creating the same types of content over and over again. They're under the mistaken impression that people will only ever take them seriously if they crank out countless 1,000+ word blog posts. While this format certainly does give you the breathing room you need to slowly establish your credibility, it's hardly the only option out there – or the best.
Technically, you can publish anything you want on your website. Some types of content, however, stand a better chance of getting noticed and ranked by search engines. Let's have a look at some content examples that are best for SEO.
Authoritative Blog Posts
In a world where content is a top ranking factor, having a blog would be a fundamental rule to follow. You can it to publish authoritative posts which can help you build a reputation as an industry leader. Apart from focusing on news, case studies, guides and everything's related to your industry, it would also be great to engage your readers with other topics that your audience would find interesting to analyze.
Videos and visual content
Videos make up most of media consumption and web traffic today: in 2018, we've witnessed the value of visual content being emphasized by the changes that occurred across almost every major social network. Videos and visual content have grown into powerful tools for brands looking to communicate more easily with their target audience, and also virtual reality (VR) is finding its place as a marketing tool in various businesses. Visual content marketing strategies can easily show their impact on reach, engagement, and sales.
Infographics
Many people love to read a well-written article, but there's who would prefer receiving information that can be processed more easily. Infographics could provide that opportunity to readers and they are also more shareable, giving your content the chance to become popular and be a good source of backlinks.
So you really should think about the different content formats that your audience might like. Instead of writing that 1,000-word blog post, consider cutting the length in half and expressing the other half by way of a visual survey results report instead. Likewise, instead of sending out a plain email to announce the next big event you're participating in, consider using a flyer maker to really spruce things up in a visual, interesting way that people might not expect from you.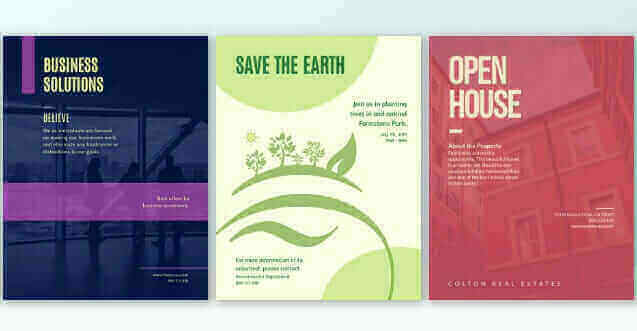 None of this is to say that you should suddenly stop writing blog posts and other types of long-form content like white papers. Far from it. The point is that you should be willing to show the many different sides of yourself, showing people exactly what you can do in ways that make people really sit up and start to pay attention to.
How-To Guides
People always search for instructions on how to do stuff, and that's why guides and how-to content will always be a good choice to invest your time on. You can offer your audience insights and tips with either an article, a video or an infographic. One of the best topics to start writing a guide is your industry, of course, and everything related to your area of expertise.
How to Create Interactive Content
Interactive content helps create a dialogue with your audience which means it can help you trigger a direct action from the user. Creating interactive content could be easy if you know where to start. Here's how to get started:
The most important thing to do will be identifying your target audience. Create well-defined user personas in order to identify your best chances. A persona is basically a lookalike of your ideal customer, so you need to collect information about the demographics, intentions, habits, what he/she likes or dislike to complete the profile.
Create Specific Content For Every Stage of The Funnel
Customers usually take their time to buy anything, so it's important to create different types of content for every stage of the buyer journey. Remember that having a precise schedule is crucial while preparing your own editorial plan.
Create Content For Other People, Too
Another one of the best ways to get your prospects to finally see you as an authority in your industry involves creating content not just for your own website, but for others as well. Remember that the Internet is a big place – your customers care about more than just your brand. There are a lot of other people and voices operating within your industry right now who also have their attention. Therefore, one of the keys to establishing yourself as someone who knows what they're talking about involves teaming up with these people as much as you can.
You might consider creating video content with other industry leaders or thought influencers on topics that are both relevant and important to your mutual target audiences. Not only will you likely get a bit of attention from their audience, but the reverse is also true – creating a mutually beneficial situation for all parties. You could even then upload that content to a service like Uscreen and create new revenue streams for both of you, thus killing two proverbial birds with one stone.
But maybe the most important thing for you to understand is that Rome wasn't built in a day – and your authority won't be, either. People aren't going to start to trust you or your brand out of the kindness of their hearts. They need to want to. They need to be convinced. Content is how you do it and how you express your thoughts and values through that content is how you get people to believe in what you have to say and, slowly but surely, how you get them to actively want more.
Payman is the founder of Visme, an easy-to-use online tool to create engaging presentations, infographics, and other forms of visual content. He is also the founder of HindSite Interactive, an award-winning Maryland digital agency specializing in website design, user experience and web app development.