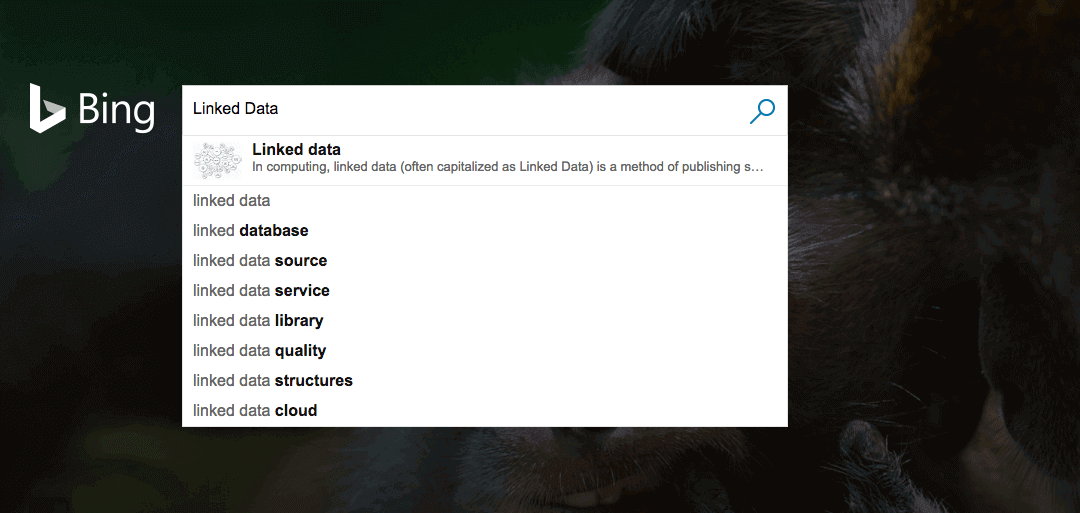 While in the official documentation of Bing still appears as if they prefer more Microdata and RDFa formats, Bing has now confirmed that:
they are using JSON-LD to interpret and analyze web pages
they are preparing a verification tool to help webmasters check the schema.org markup that will also support the JSON-LD format
Bing has been a founding member of the schema.org initiative along with Google, Yandex, and Yahoo! to help webmaster markup their content using a shared data schema.
We've been intercepting and sharing, along with other Semantic SEO lovers, the following tweet from Jon Henshaw, Senior SEO analyst for CBS Interactive:
? @bing just confirmed to me that they now support https://t.co/HxXsuIYRgo formatted in JSON-LD. You no longer have to use microdata!!! ?

— Jon Henshaw (@henshaw) March 2, 2018
And today the confirmation arrived also from Christi Olson Head of Evangelism at Bing via @MichelleRobbins who published an article on @sengineland.
"Yes, Bing does support JSON-LD." Christi said.
What is schema markup?
Schema markup is metadata that you add to your website to help search engines provide more informative results for their users.
Before the arrival of schema.org back in 2011 (the initiative started in June and Yandex joined in November of the same year), there were way too many standards for marking up different types of content on web pages. While the variety of different vocabulary still exists and it is of a great value for the scientific, the academic and the librarian communities it was of little or no help for commercial search engines.
As a result of the diversity of languages, it was difficult for webmasters to decide on the most relevant and supported markup standards to use.
Creating a schema shared and supported by all the major search engines made it very easy for webmasters to add markup, and in return made it easier for search engines to create a better user experience for their users (with all different sort of enriched results, knowledge panels and other semantic powered goodies of the SERP).