There is a very simple way to implement structured data on your site that requires minimal effort and is guaranteed to bring great results.
By adding FAQs in the proper FAQPage structured data format you can immediately increase the footprint of your results on the SERP. First of all start with great content that is already published on the page. FAQs should never be written ad hoc, but be part of the page as it is visible for any website visitor.
Once you have great FAQ content on your page, use WordLift to add it to your structured data following the instructions in the video below:
Once your FAQ correctly validates on the Schema Org Validator tool your results are eligible to appear on SERPs like the example below: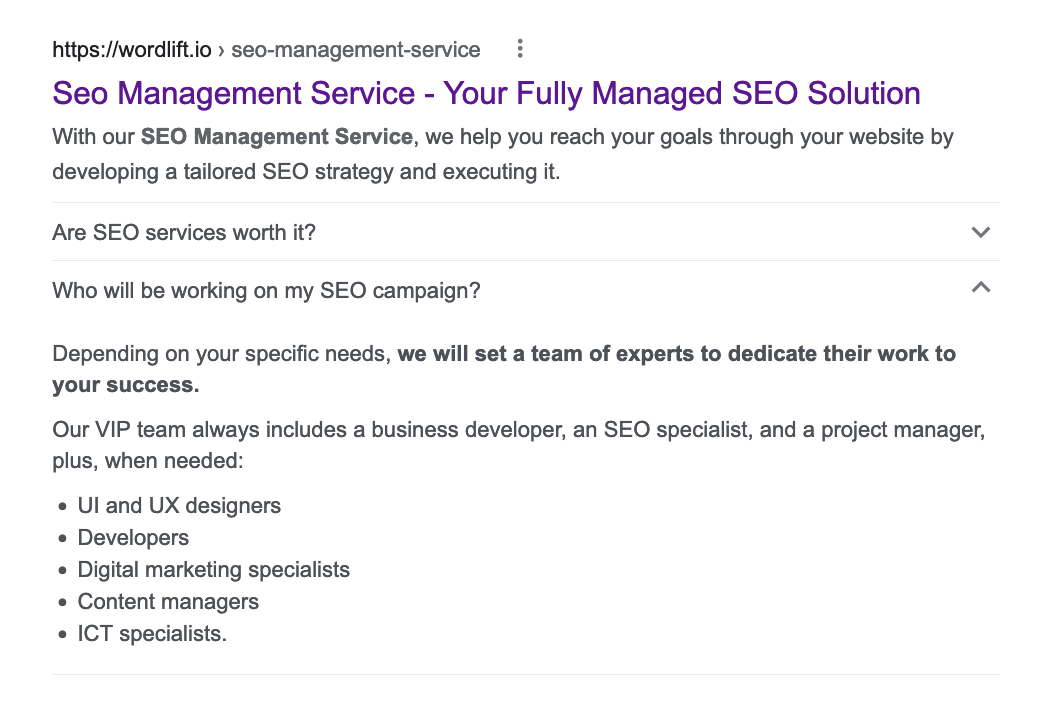 To learn more about FAQ schema markup, see our web story here.