The checklist to optimize your content for Google Lens:
Visual content is one of the most direct ways to improve your organic presence.
Image SEO and visual search optimization are the 2 aspects you need to keep in mind.
If you want to learn more about SEO image optimization, you can check out our last web story.
In this article, I will instead focus on how you can optimize visual search to appear in Google Lens to get more organic traffic and more visibility for your products.
What Is Google Lens?
Google Lens offers one of the earliest platforms for visual search – trained on millions of images. In addition to recognizing objects, it is also capable of translating and transmitting text found on images.
As mobile devices have become more prevalent in everyday life, voice assistants have taken on an increasingly central role in search. The same is true for image search, as we all have a camera with us at all times. Google Lens goes one step further and allows users to search for a product they are interested in within seconds, using images and text at the same time.
Imagine a person sees a friend wearing a dress and she likes it. Google MUM (Google Multitask Unified Model) is the giant transformer AI-based model trained with images and text that led to the introduction of multimodal search or Multisearch as Google itself has defined it.
This means that users can combine information in different formats (photos, voice search, text, etc.) to find the product they are looking for. A real revolution for the search experience of users on Google, who until recently could only use text queries.
In detail, Google Lens scans the image and compares it to its huge photo index and searches for that exact dress and several similar alternatives. And you can also search for the same dress but in a different color!
This shows that it is essential for e-commerce to have products with SEO-optimized images that meet the requirements and have the necessary features to make them optimal for this search mode.
How To Activate Google Lens?
For Pixel users it is already active in the camera.
Android users can access Google Lens via Google Assistant or use the standalone Google Lens app.
For iPhone users, Google Lens can be activated via Google Photos or the Google app.
How Does Google Lens Affect SEO?
John Mueller answered answered this question in one of his Google SEO office-hours sessions:
From an SEO point of view, there's nothing you can do manually, but if your images are indexed, we can find your images and highlight them when someone uses that type of search. So there's no direct impact on SEO, but if you do everything right, if your content can be found in search, if your content contains images, and if those images are relevant, then we can drive visitors to those images and your content in different ways.
How To Optimize Your Images For Google Lens
Google Lens takes SEO for images to a new level thanks to Artificial Intelligence. And it's worth seeing what we can do to optimize SEO on this basis.
1. Add Alt Tags
The alt tags attached to a photo must contain the most important keywords, brand keywords and other information that is important in any type of SEO search. Do not forget to take care of the page titles and meta descriptions as well, which are equally important for search engine optimization.
2. Include EXIF and IPTC Photo Metadata
The EXIF (Exchangeable Image File Format) is a specification that defines data about images, sounds, and tags used in digital still cameras. The date with your EXIF data should be optimized for Google Lens to make the most of the information. This will help your image and content rank better.
The IPTC Photo Metadata Standard is the most widely accepted and used standard for describing photographs. It structures and defines metadata properties that allow users to add accurate and reliable data about images.
In 2018, Google Images introduced some new features to its image search results. Next to a selected photo, the creator of the image, the credit line, and a copyright notice are immediately displayed. This works by reading the corresponding IPTC photo metadata fields embedded in the image file.
On August 31, 2020, this feature was enhanced to also display a licensable badge above an image and a link to the licensing information.
There are two ways you can add license information to your image:
Structured data: structured data is an association between the image and the page on which it appears with the markup. You must add structured data for each use of an image, even if it is the same image.
IPTC photo metadata: IPTC photo metadata is embedded in the image itself, and the image and metadata can be moved from page to page without being corrupted. You need to embed IPTC photo metadata only once per image.
3. Add Structured Data
Add structured data markup that helps Google and search engines understand your content and images. For example, a recipe page would include in the structured data the name of the recipe, the author, the preparation time, and the publication date. It would also include a brief description of the text and images.
Similarly, when the image represents a well-known entity (such as a person or a landmark), you can use the schema:about property to link the photo and the concept in Google's Knowledge Graph. To learn more about improving the markup of your images, ImageSnippets is a great starting point.
ImageSnippets is an image-based, data-centric platform that links machine-readable descriptions to images using state-of-the-art Semantic Web and Linked Data technology and standards. You can see, using the tool, how images are translated into triples (subject > predicate > object) and immediately become machine-readable. Interestingly, the tool also uses AI to extract features, translating them into additional markup.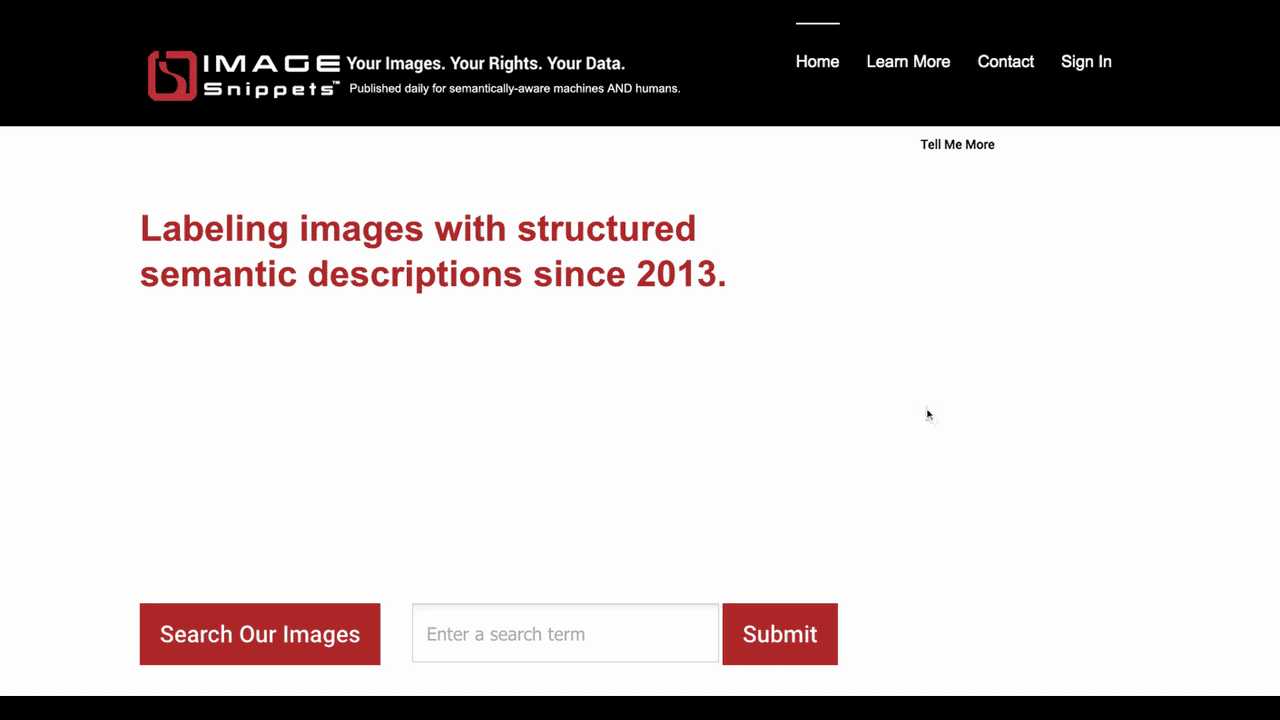 4. Have High Quality And High Resolution Images
Make sure you use SEO optimized images for your content. They should be of high quality, have a high resolution and be in the various formats required from Google best practices.
Try our free AI-powered Image Upscaler to enlarge and enhance images from the website to improve structured data markup using a state-of-the-art deep learning model. Moreover, when dealing with Google Lens, it is essential to provide multiple angles of the same object and prepare the different versions for the same image (1:1, 4:3, and 16:9).
An Example Of Content Optimized For Google Lens
If you want to optimize your content for Google Lens, you can train Google to recognize them by providing semantic meanings behind media assets using structured data. You can also increase the quantity and quality of imagery to help Google learn about our products. Last but not least, remember to make always visible and accessible to Google the licensing metadata of the image. Adding licensing information allows web searchers to use the drop-down menu in Google Images for filtering images based on their license.
Here below is one of the experiments we did, along with the team of Ippen Digital, where we succeeded in bringing one of their sites to the top for a visual query depicting the wall mural in front of their office.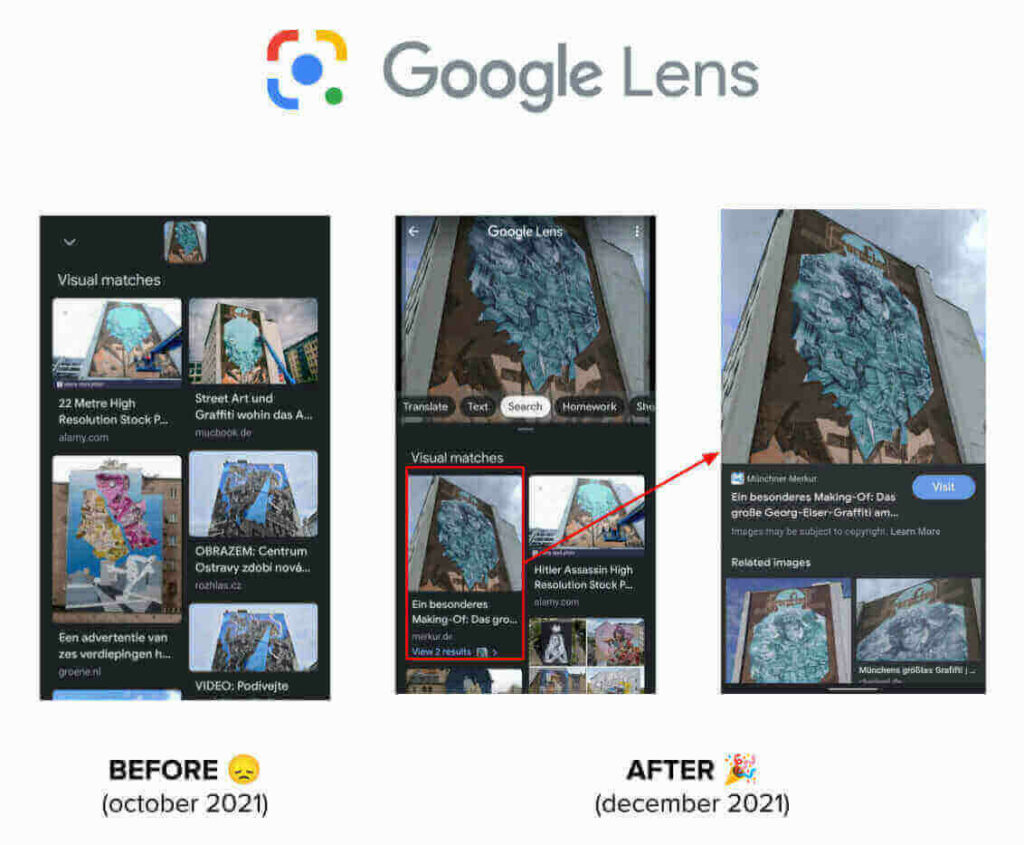 If you searched for the mural using Google Lens in October, you saw that it did not show up in the results, meaning it was not at the top of the rankings and none of the top results came from their properties. It was also interesting that Alamy was among the top results. Alamy is an excellent site that collects images and does a great job of promoting search engine optimization of their images.
How could we help this publisher to optimize this content fo Google Lens?
To achieve this, we worked on three aspects.
Enrich the structured data behind these images. This allowed us to gain Google's confidence that, on the one hand, the images are rights-free and therefore can be used, and, on the other hand, that the images really represent this entity in this particular geographic area. So we added as much information as possible using structured data markup.
Provide the images in different formats and from different perspectives. Because, as you can understand, if I need to train a model that is able to recognize an image, the model will benefit from high quality images, but also from multiple perspectives of the same object.
Adding licensing metadata making the images free and accessible for everyone.
After a few months, we were able to outrank Alamy.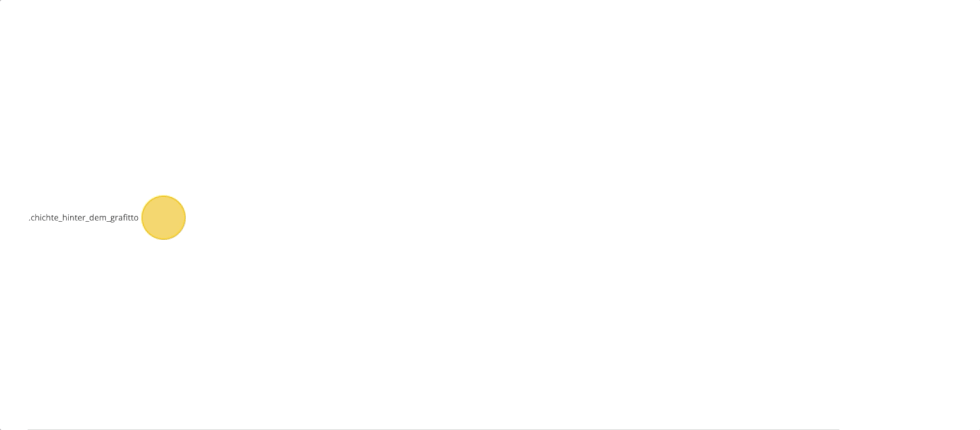 In his talk at Knowledge Graph Conference 2022, Andrea Volpini talked about visual semantic SEO. In particular, he showed how you could use the knowledge graph of a website to train an AI-image generator that uses CLIP and a diffusion model and how a similar approach might be in use behind Google's recent multisearch functionality.
Most Frequently Asked Questions
What is Visual Search?
Visual search is an AI-assisted search via your camera instead of text.
Imagine you are searching for a new pair of sneakers. You could go to Google and type in "sneakers." You can refine the search if you know the brand. Or you could open Google Lens, snap or upload a picture of sneakers you like, and search with that. That's a visual search.
Using machine learning and artificial intelligence, Google can pretty much "read" the content of your camera lens and search for it, showing you the results that are closest to what you're interested in. Appearing in this type of search is a sure way to increase your market share and organic traffic.
Is Google Lens Free?
Yes, it is. You can download it on both iOS and Android devices in their respective app stores.
What is Pinterest Lens?
Pinterest Lens is one of the most important platforms where mainly e-commerce companies are present. It allows searchers to quickly get inspired, but also to directly buy a product that interests them.
Pinterest can accurately identify 2.5+ billion objects.
80% of Pinterest users start their shopping journeys with visual search
The platform has 454 million MAU (Monthly Active Users) globally
It's well represented in most countries, especially in the West.