Schema markup allows your website to speak the same language as Google and search engines by using structured data. The information you provide, such as cooking time or reviewer ratings, allows the search engine to better understand your recipe, which can then be presented to users in an attractive and engaging way. With schema markup your recipes will show up in search results and images.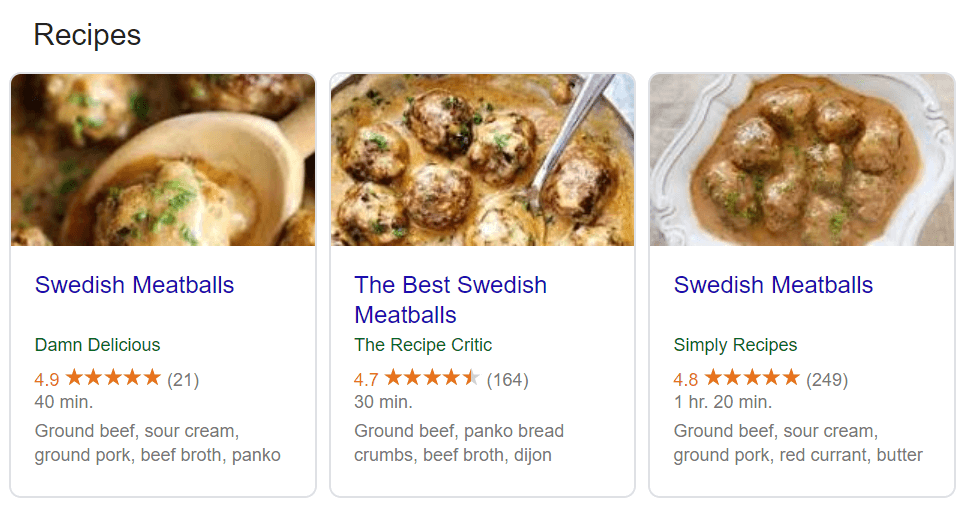 In this way, users will receive all the relevant information for the search they are performing, which will increase the number of clicks on your content and thus organic traffic to your website. This will have a positive impact on your website's performance and you will rank better in the Google SERP.
How To Add Schema Markup For Recipe To Your Website
Adding Schema Markup to recipes with WordLift is very simple and requires only a few steps.
Go to the blog post with your recipe and select "Recipe" from the list of Entity Types on the right and Save.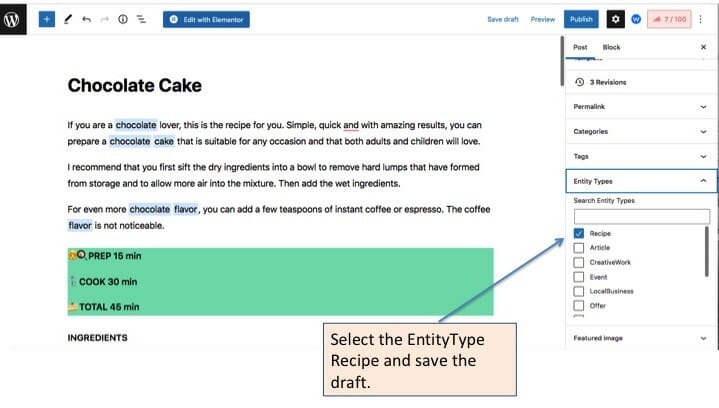 As you will see, custom fields will be displayed to add properties to your content.
 You can use the Schema Markup Validator or the Rich Results Test tool to check if your structured data works well.