The Artificial Intelligence you need to grow your audience
An AI-powered SEO tool that does the heavy lifting for you
38.898 Downloads
WordLift enables publishers, agencies, and companies to create a knowledge graph and get the most out of their content.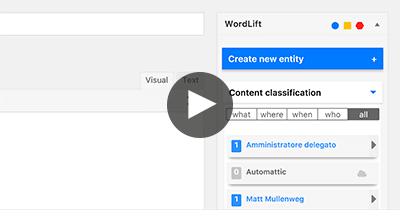 Help search engines understand your pages
with semantic content optimization and reach a more qualified audience.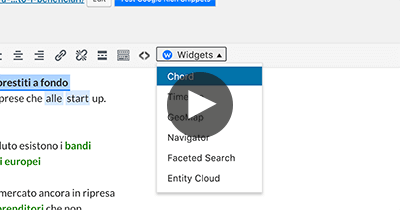 Organize your content with the help of data
and enrich your website with images, links, and data visualization widgets.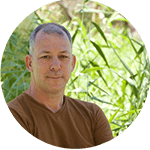 I saw search traffic increase by 30% compared to last month, even comparing a longer period to last year, I saw increases of 60% in search traffic.
It's the unique combination of not just tagging, but preparing the terms for search engine to understand what the page is about, in combination with the ease of use..
Yves Mulkers
Founder and Publisher at 7wData
I'm at the end of my 2 weeks free trial and I've signed up for a year. Because my traffic improvement is far better than I expected even after a short time. So I compared my last week with the previous month. Then, as I told the author, I found 50% more Impressions! 46% more Clicks! And even an improvement in Position!
It's too early to calculate ROI yet. But let's just say I'm not worried.
Clearly, Semantic SEO is everything I expected it would be, and more. But I believe you get most out of it if you stop wasting time with trivial SEO details and think more about the bigger picture of what your audience wants.
Keith Taylor
Web Entrepreneur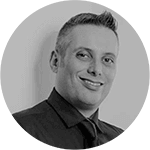 A plugin that offers a wide range of opportunities. It easily adds the Schema.org markup to your content, and enriches your website with semantically relevant internal links
Juan Carlos Pell
SEO Specialist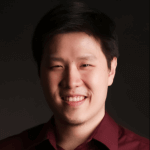 Loving WordLift and what it has done to help our site rank higher in vocabulary building, an area of SEO often neglected by other websites.
Although building the initial vocabulary list of a website may be a lot of work, it pays off long-term. Instead of linking out to other websites or to Wikipedia, you can direct your users to an in-site explanation of terms.
Google appreciates this, of course, and will give you some positive rank love along the way.
Sean Si
Blogger, Entrepreneur and SEO Specialist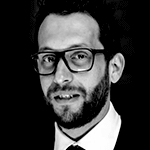 This plugin is awesome! After one month I've got almost +50% organic traffic (still growing), half bounce rate, and almost 1'00" average time-view increased in my Amazon affiliate (content based) niche website. Support is also great.
Michele Cantelli
Entrepreneur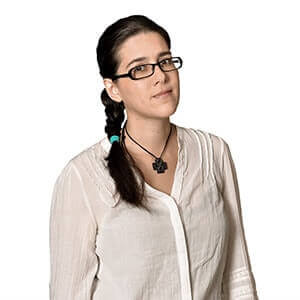 I see WordLift as a loom for Semantic Web weavers. It makes your content engaging while giving it the machine-readable form it needs to thrive and make a difference in the Semantic Web.
Teodora Petkova
Freelance Copywriter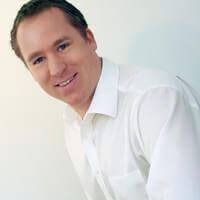 This is the first semantic web plugin for WordPress which really works. This plug-in is different, it empowers you to make real connections between your content entities.
Volker Grünauer
CEO at Advatera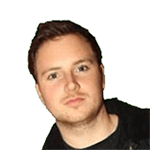 This plugin allows you to markup existing and new content with definitions to become the semantic hub of your industry. Great for SEO, and really easy to use in WordPress.
Matt Jackson
SEO Strategist and Director at JP Digital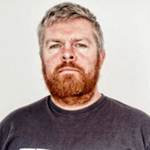 Began using the plugin for work on one of our websites. Impressed with the features and the customer service is excellent – FAST.
If you blog or want to get better rankings through blogging – SUBSCRIBE
Robb Wallace
Writer and Digital Marketer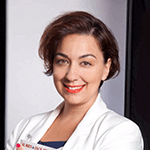 I'm very happy to have WordLift. For me, is the future of SEO.
Marina Pitzoi
Digital Marketer

Organize your content
WordLift suggests facts and information to provide your readers with meaningful context and adds a semantic markup to your text to help machines fully understand your website

Make it beautiful
WordLift helps you enrich your content with images and powerful data visualizations, such as maps and timelines, to engage your readers with an immersive user experience
Connect and publish
Adding relevant recommendations, WordLift allows your readers to dig deeper into your content, and you can use your data to find new ways to distribute and monetize your content
Find out how search engines see your website
WordLift users are creating a web of meanings
Frequently Asked Questions
What is WordLift?
WordLift is the first semantic SEO tool that uses natural language processing and linked data publishing for automating structured data markup. WordLift analyzes articles and transforms text into machine-friendly content to improve the audience engagement and to increase the organic traffic of a website. The plugin also provides support for content recommendations.
Who is WordLift for?
WordLift is for all bloggers, journalists, and content marketers publishing and fighting for readers' attention on the web.
WordLift democratizes the field, bringing to the hands of all web content creators the technology that web publisher giants such as Google, Facebook, and the BBC are using to organize and monetize their content.
WordLift helps you create richer and more engaging content, optimizes it for all search engines and efficiently organizes your content creation process, allowing you to reach and speak directly to your tribe.
Why should I use WordLift?
Organizing web content around an internal vocabulary rather than traditional web pages helps both users and machines find and access it, improving navigation, content re-use, content repurposing, and search engine rankings.
WordLift organizes content, reducing the complexity of content management and content marketing operations, letting bloggers and site owners focus on stories and communities.
WordLift enriches your content with contextual information, links, and media, from custom vocabularies and/or the wealth of open data available on the web, bringing your user experience to a new level of engagement.
WordLift connects content with cross-media discovery and recommendations widgets, increasing content quality, exposure, trustworthiness and readership engagement.
WordLift optimizes content, complementing the offer of plug-ins such as SEO Ultimate or Yoast, automatically adding schema.org markup to your text, allowing all search engines to properly index your pages and deliver more traffic to your site.
Can you prove that WordLift improves the online visibility of websites?
We are on a mission to automate digital marketing tasks and to improve the visibility of websites. Testing the product's assumptions by looking at the web metrics with a methodical approach, is a crucial part of our product development.
We recently presented a research study and proved that our semantic markup, annotations, and widgets improve the number of visitors, the pageviews, the time spent on page and the duration of a session with a double-digit growth on an editorial website with around 150.000 monthly visitors.
While not all websites are created equal, you can download the result of this study and start testing WordLift yourself. It does work!
How does it work?
WordLift provides a full-text analysis which helps you build a structure that search engines and machines can read and understand. Say you write this sentence:
Socrates was a classical Greek (Athenian) philosopher credited as one of the founders of Western philosophy.
WordLift will detect the following entities: Socrates, Ancient Greece, Athene, and philosopher. Thanks to the wealth of open data sources you can instantly add a semantic markup to your content and enrich it with a clear and unambiguous context.
With WordLift, you can also create your own entities to better define your context and build your own knowledge graph. Entity by entity you will build an internal vocabulary, which will act both as a reference and a search magnet for your readers.
Entities will be used by WordLift to suggest links and media to you, and to provide a set of powerful visualization widgets to connect and recommend alternative content.
In short, WordLift uses semantics and data to boost traffic and engage users.
What are the languages supported by WordLift?
WordLift currently supports 32 languages: Chinese, Danish, German, English, French, Italian, Dutch, Russian, Spanish, Portuguese, Swedish, Turkish, Albanian, Belarusian, Bulgarian, Catalan, Croatian, Czech, Estonian, Finnish, Hungarian, Icelandic, Indonesian, Latvian, Lithuanian, Norwegian, Polish, Romanian, Serbian, Slovak, Slovenian, Ukrainian.
We also experimentally support hundreds of languages with many different alphabets. You can use WordLift in any language that is being supported natively by WikiData. To get a simple explanation of how it works please watch this video.
Is there a free trial?
Yes! All of our subscriptions come with a 14-day free trial. If after two weeks you are not happy with WordLift, contact us and we will unplug your subscription, no questions asked.
In addition, with the purchase of our 6-month or 12-month packages, we offer free additional months. Check it out!
Ready to use structured data to improve your SEO? Actionable examples, webinars, and DIY tactical tips right in your inbox once a week.