"In 2018 I had a whopping 197.1% increase in organic traffic. How did it happen? A combination of keyword research, SSL and using WordLift's AI to augment my content and improve SEO."
— Matteo Cassese, Marketing Consultant
4.6 out of 5 stars average rating on WordPress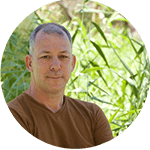 I saw search traffic increase by 30% compared to last month, even comparing a longer period to last year, I saw
increases of 60% in search traffic
.
It's the unique combination of not just tagging, but preparing the terms for search engine to understand what the page is about, in combination with the ease of use..
Yves Mulkers
Founder and Publisher at 7wData
I'm at the end of my 2 weeks free trial and I've signed up for a year. Because my traffic improvement is far better than I expected even after a short time. So I compared my last week with the previous month. Then, as I told the author, I found
50% more Impressions! 46% more Clicks! And even an improvement in Position!
It's too early to calculate ROI yet. But let's just say I'm not worried.
Clearly, Semantic SEO is everything I expected it would be, and more. But I believe you get most out of it if you stop wasting time with trivial SEO details and think more about the bigger picture of what your audience wants.
Keith Taylor
Web Enterpreneur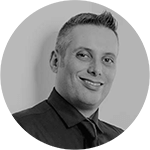 A plugin that offers a wide range of opportunities. It easily adds the
Schema.org
markup to your content, and enriches your website with semantically relevant internal links
Juan Carlos Pell
SEO Specialist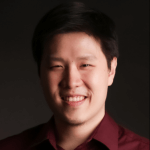 Loving WordLift and what it has done to help our site rank higher in vocabulary building, an area of SEO often neglected by other websites.
Although building the initial vocabulary list of a website may be a lot of work, it pays off long-term. Instead of linking out to other websites or to Wikipedia, you can direct your users to an in-site explanation of terms.
Google appreciates this, of course, and will give you some positive rank love along the way.
Sean Si
Blogger, Entrepreneur and SEO Specialist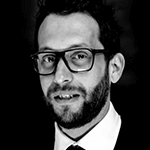 This plugin is awesome!
After one month I've got almost +50% organic traffic (still growing), half bounce rate, and almost 1'00" average time-view increased in my Amazon affiliate (content based) niche website. Support is also great.
Michele Cantelli
Entrepreneur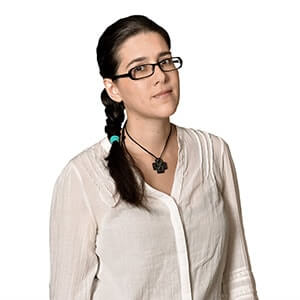 I see WordLift as a loom for Semantic Web weavers. It
makes your content engaging
while giving it the
machine-readable form
it needs to thrive and make a difference in the Semantic Web.
Teodora Petkova
Freelance Copywriter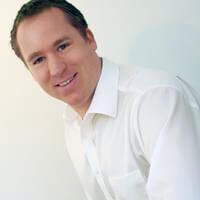 This is
the first semantic web plugin for WordPress which really works
. This plug-in is different, it
empowers you to make real connections
between your content entities.
Volker Grünauer
CEO at Advatera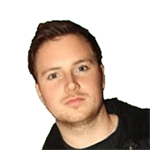 This plugin allows you to markup existing and new content with definitions to become the semantic hub of your industry.
Great for SEO
, and
really easy to use in WordPress
.
Matt Jackson
SEO Strategist and Director at JP Digital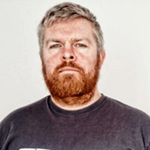 Began using the plugin for work on one of our websites. Impressed with the features and the customer service is excellent – FAST.
If you blog or want to get better rankings through blogging – SUBSCRIBE
Robb Wallace
Writer and Digital Marketer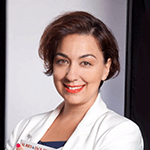 I'm very happy to have WordLift. For me, is the future of SEO.
Marina Pitzoi
Digital Marketer
SEO automation for your blog
What if you can automate your SEO and grow your traffic? Bingo!
This is exactly what happens when you use WordLift: you'll see your traffic KPIs grow by +30% in just 3 months, plus… your users' engagement will be terrific! ?
How does the magic happen? While you write, WordLift adds semantic markups in order to feed search engine crawlers, personal assistants, and chatbots and helps you reach a broader audience.
Did we mention that there are no technical skills required?
How much would you pay to never have to worry about keyword density, H1 headers, or meta descriptions again? How about...
"The Natural Language Processing stuff you folks are doing is really cool!"

— Rand Fishkin
(MOZ Wizard)
Wanna be a happy content marketer?
Frequently Asked Questions
Can you tell me more about WordLift's SEO benefits?
WordLift allows you to add a layer of metadata to your content, which provides several SEO benefits:
Schema markup added to all your content will ensure Google will properly index and unquestionably understand the content of your article;
Internal linking based on semantic concepts more than anchor texts will increase the SEO value of your pages;
A properly curated vocabulary will act as search magnet on higher traffic queries to be then connected to your blog posts and your pages;
Connecting your content semantically has a terrific effect on engagement metrics as well and good engagement metrics are of course an important signal for Google as well. Thanks to the contextual info added to your content and the connections between pages and posts that can be made through the 5 visualization widgets available, you will enjoy double digit growth for all your usability metrics.
Can you prove that WordLift improves the online visibility of websites?
We are on a mission to automate digital marketing tasks and to improve the visibility of websites. Testing the product's assumptions by looking at the web metrics with a methodical approach, is a crucial part of our product development.
We recently presented a research study and proved that our semantic markup, annotations, and widgets improve the number of visitors, the pageviews, the time spent on page and the duration of a session with a double-digit growth on an editorial website with around 150.000 monthly visitors.
While not all websites are created equal, you can download the result of this study and start testing WordLift yourself. It does work!
I already have another WordPress SEO Plugin. Are SEO plugins compatible with WordLift?
Yes! WordLift works on what is called Semantic SEO and complements the functionalities of SEO Ultimate.
WordLift helps you create the metadata that search engines need to understand the relationship between concepts, how they work together and what each entity represents for you and your audience. Each new page created with WordLift should be further optimized with the help of a SEO Ultimate to get a 360° SEO coverage.
Who owns the structured metadata created with WordLift?
You do! We believe content creators should retain the commercial value of their content and all the data they create and exploit it through new business models based on content syndication, data-as-a-service and a stronger relationship with their audience.
You can open your datasets to the public, attaching to it a free or a commercial licence. Otherwise, use your data to feed chat boxes such as Facebook Messenger or Telegram, providing live feed updates on your activity and/or automatic customer service in real time.
What are the languages supported by WordLift?
WordLift currently supports 32 languages: Chinese, Danish, German, English, French, Italian, Dutch, Russian, Spanish, Portuguese, Swedish, Turkish, Albanian, Belarusian, Bulgarian, Catalan, Croatian, Czech, Estonian, Finnish, Hungarian, Icelandic, Indonesian, Latvian, Lithuanian, Norwegian, Polish, Romanian, Serbian, Slovak, Slovenian, Ukrainian.
How does the free trial work?
If you activated WordLift via one of our promotions or coupons, you still have 14-days money back guarantee