We are excited to share that WordLift is now officially a WP Engine's Featured Plugin. This news is not only important for us, but also for our current and potential clients and partners. Read more to know all the important details and advantages of this announcement!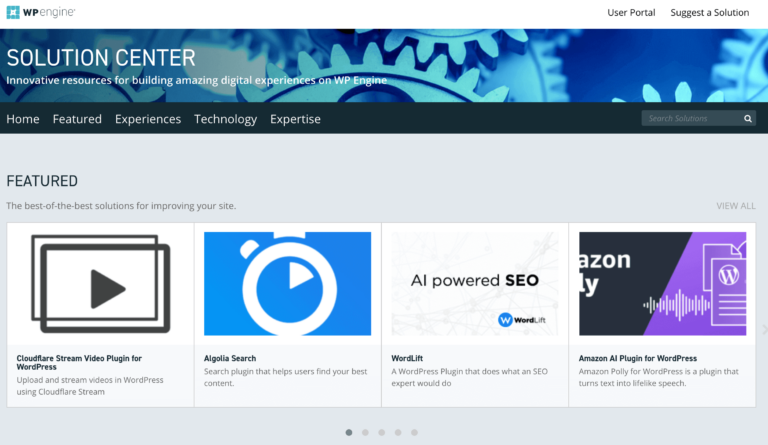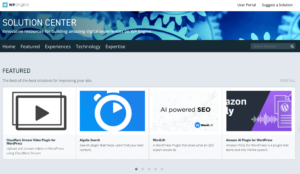 WP Engine's Recommended Plugins: how WP Engine Solution Center works
Since its launch in 2010, WP Engine has become the leading WordPress digital experience platform, providing digital solutions for companies of all sizes, managing and delivering compelling websites. In 2017, WP Engine launched the Solution Center, a directory of 3rd party services, plugins and softwares that provides users with the opportunity to enrich their website with the best plugins in the WordPress ecosystem.
We are proud to announce that WordLift is now officially one of them, along top players like Cloudflare, Amazon, HubSpot and Automattic. It confirms our commitment to continuous innovation in the context of modern SEO and digital marketing in general.
WP Engine + WordLift: the most effective solution to double-up the power of your website
We partnered with the top-performing premium hosting in WordPress to bring you speed and structured data to give you two payoffs:
In a few words: when used together, WordLift and WP Engine have the potential to unleash the power to gain you more traffic and help you find a wider and better audience.
Why page speed and structured data are crucial for your website
Page speed is an unquestionable strength when it comes to website performance: not only it gives users a better experience, but also it incentivizes Google to show your pages first instead of the slow-loading pages of the majority of your competitors.
Using these two powerful tools together means you won't have to worry about your website's effectiveness again. In fact, while WP Engine provides you some unique advantages that can boost your digital experience, WordLift combines semantics and other Artificial Intelligence technologies to do what an SEO expert would do: grow the organic traffic of your website and improve audience engagement.
Basically:
If you are an SEO expert… WordLift will provide you vital assistance with your digital marketing tasks by letting you focus on the quality of your content while boosting SEO.
If you are a publisher… you'll get all the profits of an SEO expert, plus the advantage to compete amongst the big fishes out there by making your content stand out in search engines. That means appearing in the first results of Google as well as being featured in the news carousel, Google Discover or in the SERP rich snippets.
If you want to learn more about WP Engine and WordLift joined offer, have a look at their website.