WordLift is happy to announce a new member of the team – Munene Kelvin 💙
Quick Facts
Name: Munene Kelvin
Age: 27
Position in WordLift: SEO Specialist
Languages spoken: English, Swahili, Kikuyu
Let's Get to Know Munene
Tell us more about yourself…
I'm one of the most curious people you'll ever meet (thank heavens I'm not a cat, lol). Thanks to that curiosity, I went from majoring in psychology to discovering SEO while in university and before I knew it I was hooked. I enjoy SEO because it brings together two of my passions: solving puzzles and helping businesses grow. I get to do both every single day!

Over the years, I've had the opportunity to meet and collaborate with insanely talented people on projects in multiple sectors including SaaS, fintech, e-learning as well as the mattress and furniture industry and that has to be the biggest highlight of all.

When I'm not geeking out about business and SEO, I enjoy playing pool and binging on comedy shows.
How did you come across WordLift?
I got in touch with WordLift through an initiative by Chima Mmeje, founder of The Freelance Coalition for Developing Nations. She organized a 3-month Technical SEO training that was facilitated by the remarkable Aleyda Solis who is an International SEO specialist.

After the training, Andrea Volpini was gracious enough to take me on as an intern and 3 months later, here I am – officially joining the incredible WordLift team as an SEO Specialist.
3 things you love the most about being a Wordlifter🏋️‍♀️
1. The ability to provide SEO solutions to clients with so many diverse approaches that leverage AI to automate most of the solutions we develop at WordLift.
2. Working with a super-friendly multi-talented team and in an environment that promotes innovation. We're constantly working on new and more efficient ways to do things or tinkering with some new technology. It pushes me to think outside the box and to find innovative ways to solve problems that I run into while working on various projects for our clients.
3. I love how we track results for the work we do. I recently developed an interest in data science and I really love how keen Wordlifters are about looking at data, using it to paint a clear picture and efficiently communicate the progress of what we're doing to our clients.
Can you share exciting innovative tools that you're using at WordLift?
Using the WordLift Looker Studio Connector to show the performance of our clients' websites tops that list. The reports blend data from a client's Knowledge Graph with their Google Search Console data. In this era of entity-based SEO, it's powerful how WordLift clients can use the report to get insights about the performance of entities in their Knowledge Graph.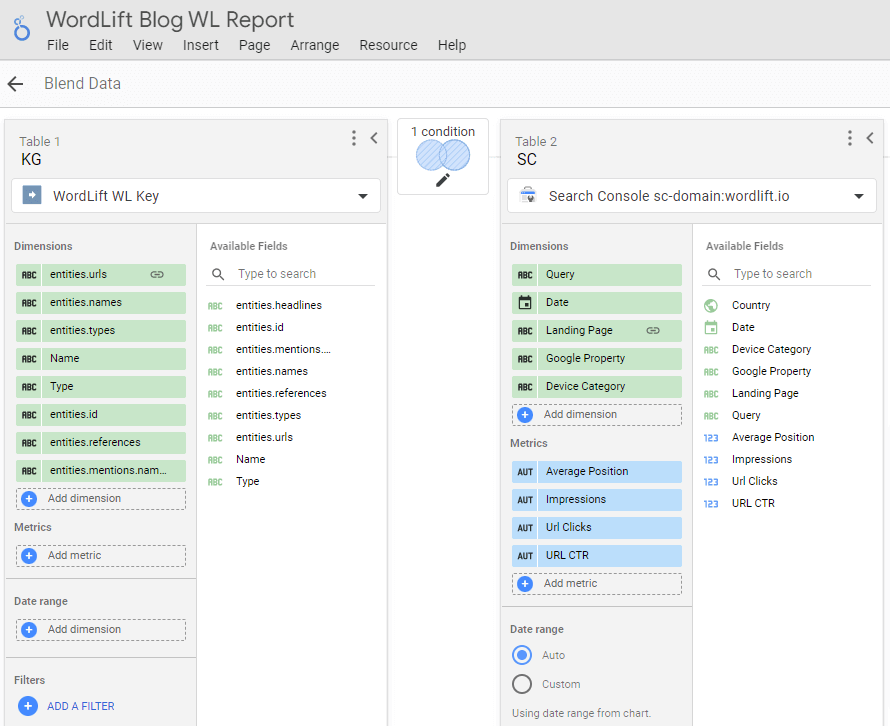 This is a new tool and there's still a lot we can do with it. My favorite part so far is that, for e-commerce websites, we can configure the GraphQL query to only show the performance of specific product attributes that exist in the Knowledge Graph such as color, material, price and so on.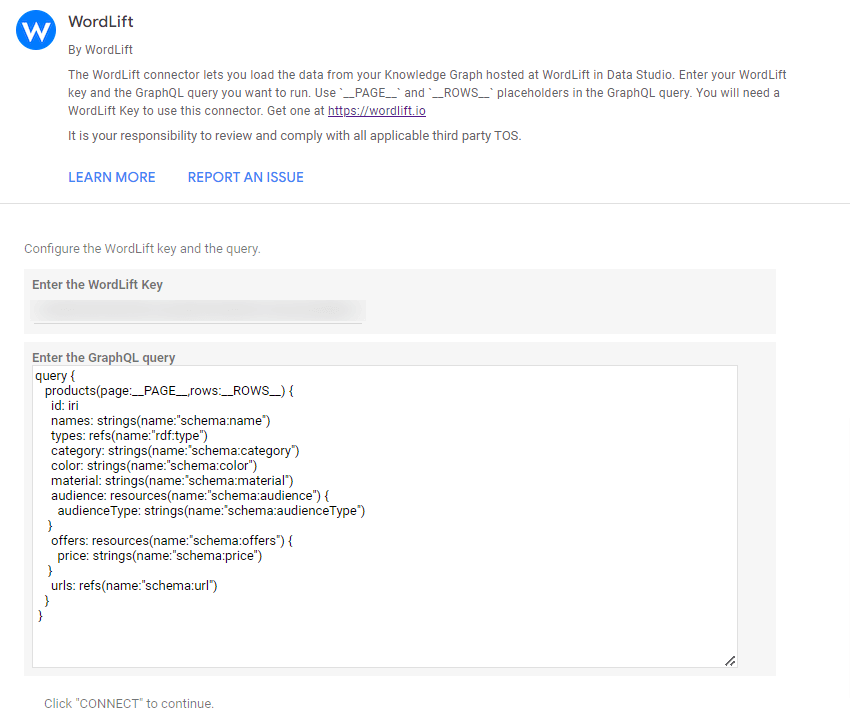 So if an e-commerce client is interested in figuring out which color, material or price of their products is doing well on SERPs, the WordLift Looker Studio connector can quickly fetch this data and help them make a decision on where to focus their efforts.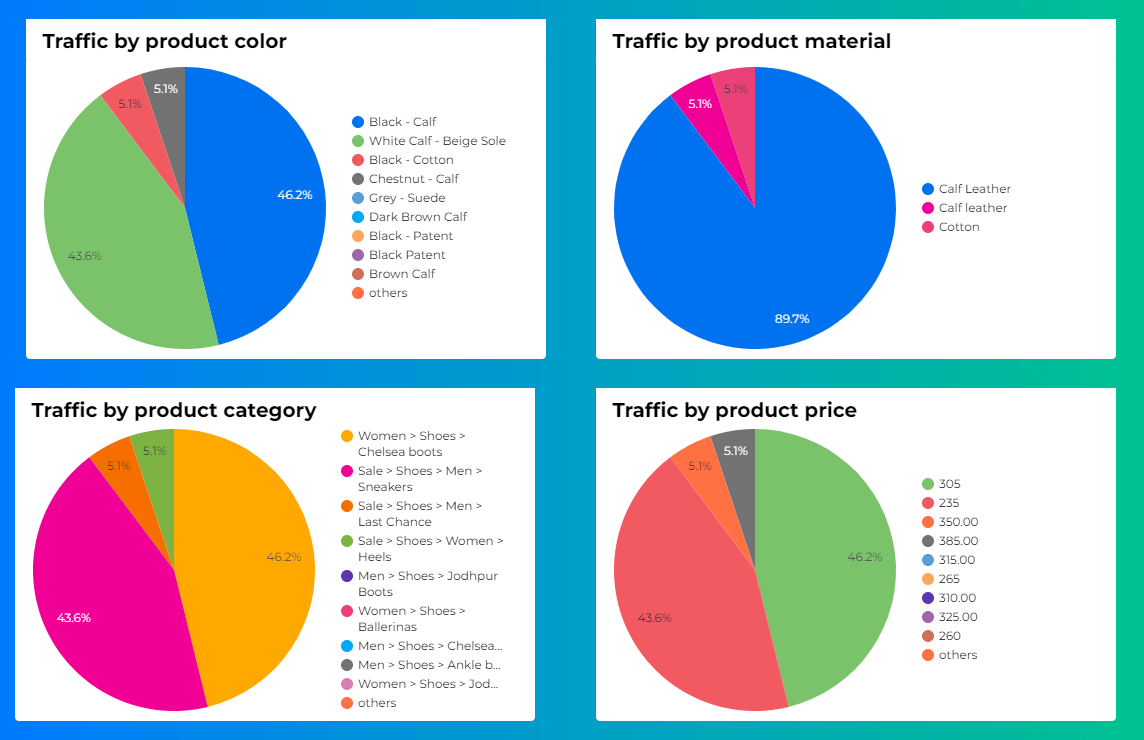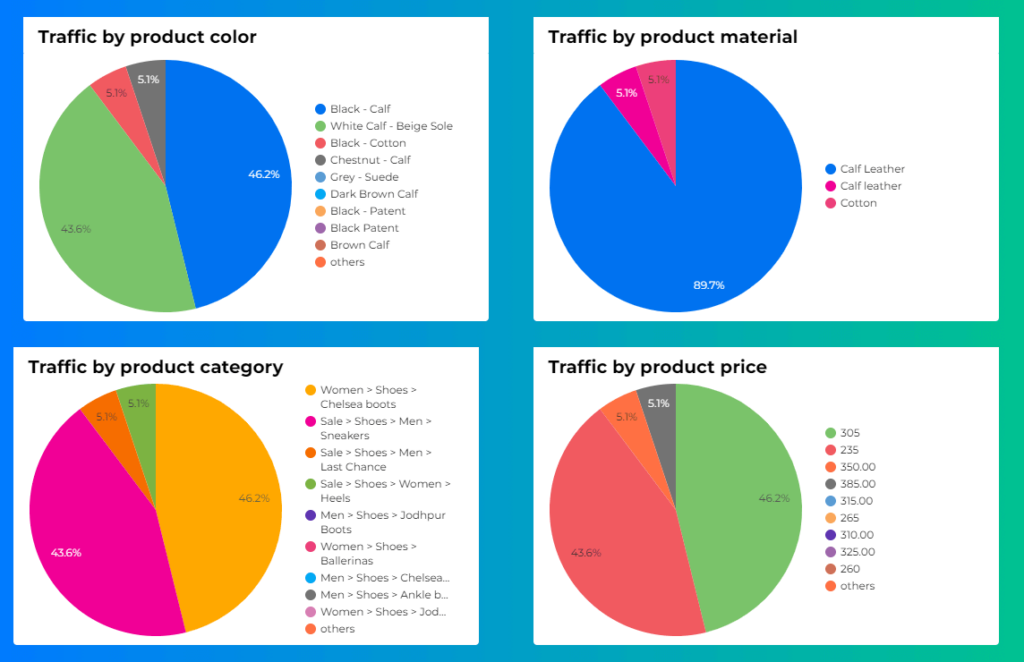 Get in touch with Munene
Link to my Twitter / LinkedIn/ Personal website