More sessions from Google
Freeyork is A community-driven platform where users share their stories and artwork. Freeyork covers all aspects of contemporary art helping artists to get known.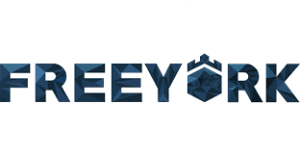 The Challenge
Freeyork publishes 25-30 articles a week employing just two editors. As a small publisher competing with bigger players, Freeyork's editorial team needed a secret weapon be productive and to stay ahead of their competition. Therefore, they chosed to rely on AI to improve the magazine's editorial workflow. 
The Solution
Freeyork chose WordLift to annotate its content with schema.org markup in order to improve content organization and SEO.
"I wanted to make WordPress more intelligent and that's exactly what WordLift does. At first, when I introduced WordLift to the team, they were skeptical about it and stated "Why we need this, tags are doing the same job with a less effort anyway", but I kept on pushing because there is a huge potential in this."

Sam Isma, Founder of Freeyork
The Results
A‰fter the €fist three months, WordLift improved the number of organic sessions (+18.47% increase of sessions from Google) and the number of new users with a double digit growth (+12.13% of new users).
On average, pages enriched with WordLift compared with all the other pages, are performing 2.4 times better in terms of page views and in terms of sessions.
Wanna learn more details?
Read more about one of our best SEO case studies and discover how Freeyork is using AI to improve its editorial workflow.