Voice search has always been considered to be a luxury but it has now become more of a necessity as more people are searching the internet via voice commands. Who would want to sit and type out information when you can simply voice this information and voila? ?
We've come a long way in this regard, from virtual assistants with the likes of Siri and Alexa carrying out mundane tasks including weather reports, trending news and scheduling appointments to real-time traffic evaluation and providing accurate pin-point GPS locations. All of this information is communicated without the need to ever press a button or input a command, at least not a written one.
In the digital market, this feature has untapped potential when it comes to closely associating to exact-keyword matches for the spoken query. The benefits involved apply to both the interested parties. Let's delve a bit deeper into the rising significance of voice searches.
How important is voice search?
When looking at user convenience, it is important to note that thanks to the integration of voice recognition software in multiple platforms, individuals go through versatile experiences via many different channels.
The accessibility and ease of simply voicing your concerns or questions is unprecedented in describing any problem. For example, would you prefer speaking to a doctor when explaining your condition or would you write it down? The answer is quite simple as it is in our nature to seek convenience wherever we possibly can.
Not to mention, the solution to the query obtained is much quicker as well, naturally reducing bounce rates and retaining the potential consumer for longer. This way, the user is satisfied with his answer as it matches closely with the words he uttered, which in turn, is favourable for the business to improve customer relations and feedback.
Here are some statistics to further emphasize on the importance of voice search:
58% of consumers employed the use of voice search for finding contact details among other info for local businesses within the last year.
In the US, 71% of individuals lying in 18-29 age group use mobile virtual assistants.
Using smart home speakers, around 22% of consumers purchased a product.
The future holds an even more promising prospect for voice searches when the concept is applied to marketing strategies:
20% of all search queries online are voice-based. By 2020, that figure is predicted to change to 50% which will make voice search technically as relevant as typed searches.
Voice-based smart speaker market globally is forecasted to reach $30 billion in revenue by 2024.
Voice-enabled shopping is expected to rise to $40 billion in revenue generated by 2022.
Google Assistant, a service that accompanies Google Home speakers, is currently the most popular voice-based software that supports 17 languages as of now, with plans to reach 30 sometime this year. This allows user to voice their commands in English, French, German, Dutch, Spanish, Korean and Mandarin among others. Furthermore, it even accounts for differences in accent and phonology of English in different parts of the world including the UK, US, Singapore and India.
When looking at the e-commerce sector, Amazon's Alexa is the clear winner with 71% of the market share in the US for its Echo speakers compared to Google Home's 24%. It is safe to say the market is still very unsaturated for smart speakers and voice-based queries with only 39 apps of now supporting such tech. To become a part of the rising trend and embracing the future of e-commerce, let's take a look at some of the practices or strategies you can employ for optimizing your platform for voice search.
How to optimize your content for voice search?
By now, you realize the importance and need for tailoring your on-site content such that it shows up higher in organic search results when triggered via a voice search.
Keywords
Keyword research has always been important in all forms of marketing and advertising; it is no different when it comes to voice search or commands. However, you need to account for the differences as individuals are likely to be more natural (as opposed to be more direct and specific with typed searches) in their queries so long-tail keywords and more conversational words are suited for a more semantic search.
Additionally, phrases should also be at the forefront of the strategy that you will be employing to target certain keywords for voice search. Google Analytics and the 'People Also Ask' section of the search results are good indicative tools for tailoring your keywords to voice-based queries with the latter providing similar recommendations for any given query.
Furthermore, thanks to a greater share of voice searches belonging to local information and details, your digital platform can favour by incorporating words like 'near me' and 'close to my location' in the meta description and alt texts and tags of your content.
This provides a quick answer to the person's query for nearby restaurants, educational institutes or petrol stations where your website becomes immediately visible.
Tone and writing
To relate to the user better, you need to speak their language. Often at times, you won't find an individual speaking out his query in a strict professional tone. Rather, a colloquial and informal approach is usually always favoured and so your content should match this tone accordingly as well.
While altering and tailoring the writing style to the user's likeness, it is important not to detract from the main goal which is communicating relevant info. The solution should be satisfactory and you should be concise about it.
Q&A for featured snippets
FAQ pages and featured snippets, or the famous '0th place' on the search results go hand-in-hand as Google values direct answers which match closely with the user's query. Featured snippets are a great way to increase in-bound traffic and brand awareness.
The basics are relevant here with many people asking 'what', 'why' and 'how' about a particular product, service or person. Most of the snippets are related to sectors like health or medical information, commerce statistics and how-to descriptions or recipes for cooking.
Remember, above anything else, short and to-the-point precise answers will always be the key to solving the user's problem in the shortest amount of time so modify your content accordingly.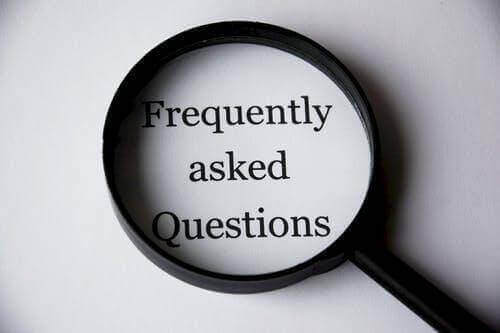 Structured data
Alternatively known as schema markups or rich snippets, these appear below the URL of your website and give a hint to the user about the additional information within the website that they can redirect to then and there.
These details can range from pricing options to contact info, or even the different sections or hierarchy of the web. Such data is also of great use to the search engines as web crawlers or bots find it easier to 'understand' your website by making it clear to them the metadata or sitemap so the relevancy of the content can be figured.
Services like Schema.org, SchemaApp and Google's own Structured Data Markup Helper will allow you not only to boost SEO rankings by 30% but respond better to voice-based searches especially with Schema.org's Speakable property.
Mobile and speed optimization
Lastly, we need to consider where the actual voice searches are coming from, and how to excel at that particular channel for better results. The answer already being crystal-clear, there's no getting to the voice-search heaven without passing the SEO river first and that's why mobile optimization is absolutely necessary.
The most important aspect of boasting an effective mobile version of any site is to make sure your pages load in no longer than 2 seconds. Remember, users are expecting almost instant answers when they use vocal queries and a sluggish site works to the opposite effect, thereby frustrating the user away.
Google's Lighthouse tool is great in this regard as it has runs a thorough edit of the desktop or mobile version of the site and then provides a comprehensive report including all the concerns to be addressed and potential solutions or recommendations to improve upon them.
Conclusion
Voice-enabled searches are here to stay and increase exponentially as we delve into the ever-expanding capabilities of technology. Quick and relevant responses, in addition to versatile and accessible options only speak in favour of such a feature. To capitalize on it, businesses can employ strategies that unsurprisingly aren't different to those implemented for favouring SEO rankings.
The same guidelines apply which sees platforms vying for optimizing mobile versions of their site, playing closely to the keyword(s) inputted by the user, Q&As for increased relevance and where voice-search and SEO have no correlation, having an informal tone to better match the expectations of the average customer.
---
About the Author
Sohail Rupani is a senior SEO Strategist at an Orlando Digital Marketing Company. He specializes in SEO and SEM techniques. He is passionate about technology and loves to analyze the tech industry in his spare time and stay in touch with the latest happenings. He also writes technical articles about SEO and digital marketing. Follow @sohailrupani for more updates.