Sharing of knowledge and expertise at SEO Campus Paris!
The SEO Campus Paris is back this year for its 10th edition in a revised, renovated and embellished factory. The place is even warmer than usual and… larger!
And as SEO is constantly evolving and adapting, we are proud to announce our participation in the event, side by side with expert speakers such as Bill Slawski, Kaspar Szymanski, Craig Campbell, Cindy Krum, Judith Lewis, etc. Our dear friend Jason M. Barnard is one of the main organizers of SEO Campus and he kindly invited us to join the event. Paris, we're coming!
How To Use A Knowledge Graph For Your AEO Strategy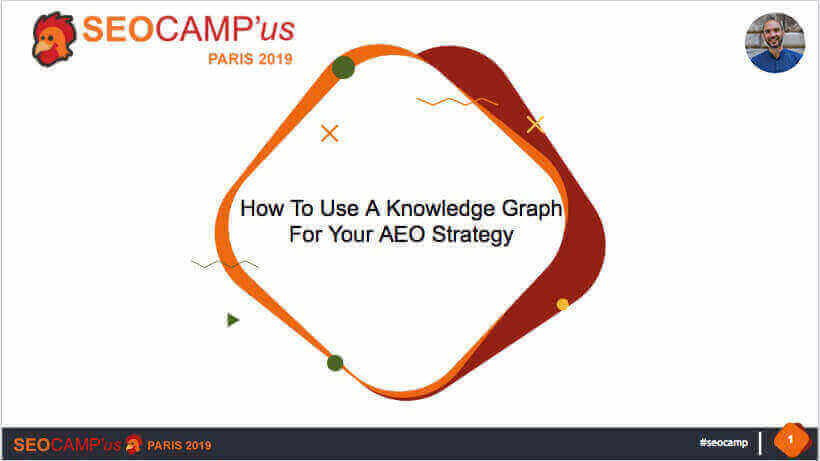 We are thrilled to be part of this year's SEO Campus with a dedicated session on structured data, knowledge graphs and how to map it with the help of Schema.org vocabulary features.
During this session, Gennaro Cuofano will show:
How SEO has changed and how it's now transitioning towards AEO;
The importance of relevancy over positions;
How to take advantage of a Knowledge Graph and what it can do for your business;
and so much more!
Keep following us, we hope to meet you there!