Google's decision to shut down the Structured Data Testing Tool to enhance Rich Results Test usage has raised an engaging debate in the world of SEO. Is this good news for experts around the world or it's time to look for better alternatives? We might have the answer to this question.
On July 7, 2020, Google announced the upcoming shutdown of the Structured Data Testing Tool, an instrument widely used to date by SEO experts to verify the correct implementation of the structured data on a webpage. The decision is closely linked to the announcement of the release from the beta version of a new, more effective, testing tool, Rich Results Test. As Google explains:
"Rich results are experiences on Google Search that go beyond the standard blue link. They're powered by structured data and can include carousels, images, or other non-textual elements. Over the last couple of years, we've developed the Rich Results Test to help you test your structured data and preview your rich results."
To announce the transition from one tool to another, Google has also added a new message to the closing tool.
As you can read in the official documentation, the new tool brings more advantages to the analysis and more targeted advice on improving structured data, including:
Showing which Search feature enhancements are valid for the markup you are providing
Handling dynamically loaded structured data markup more effectively
Rendering both mobile and desktop versions of a result
It is fully aligned with Search Console reports
The tool can be used to test both code snippets and web page URLs and provides users with errors and warnings. The errors prevent a page from being displayed with the multimedia results in SERP, while the warnings indicate that one or more elements concerned will not be shown in the rich results. For example, as specified in the documentation, if there was a warning for a missing image property, that page could still appear as a rich result, just without an image.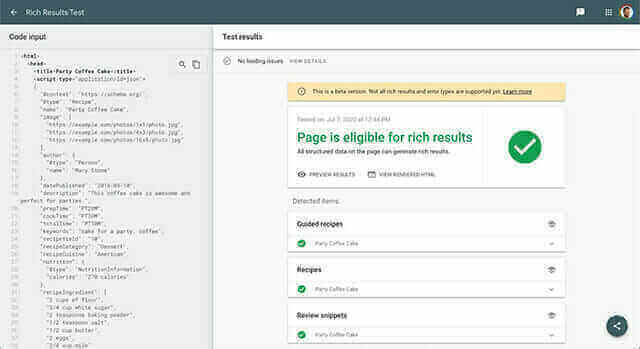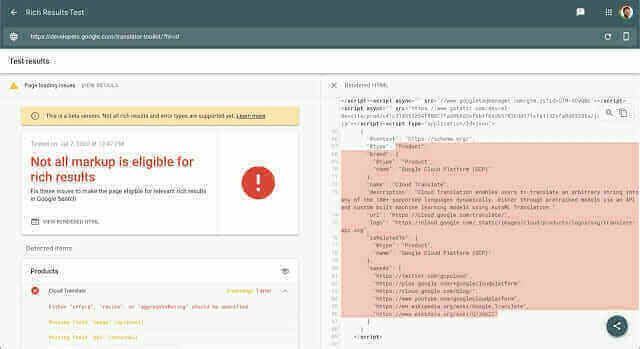 As announced by Google earlier this month, Rich Results Test is finally out of beta and fully supports all Google Search rich result features. The tool was born in 2017 as a solution to test rich snippets, rich cards, and all other multimedia search results. When it was launched, however, it only supported four types of structured data: recipes, job listings, films, and courses. It has now been updated and finally supports all types of structured data that can be seen in SERP on Google.
Rich Results Test: is it the best solution to test structured data? What are the limits of the tool?
Rich Results Test is ready to replace the old Structured Data Testing Tool. Is it good news? For now only in part, as the international SEO consultant Aleyda Solis points out in a tweet:
When Aleyda Solis wrote this feedback it was clear that Rich Results Test wouldn't support all types of structured data, but only those that trigger Google Rich Results. Turns out she wasn't the only one raising the issue and this week Google's John Mueller said that the company heard the feedbacks and that "we are planning on expanding the Rich Results Testing Tool."
As he explained, the original idea was to simplify the job for those who were only interested in the "types of structured data that actually have an effect in search. And that's why we focus on the Rich Results Tool which focuses on the things that we would show as Google in the search results." But SEO experts want it all. We'll stay updated to learn more about future improvements to the new testing tools.
However, the launching of a new tool is always an exciting time to discover new features and understand how they can help us improve our content to win the front row seats on Google Search, especially if we are talking about Rich Results. But it also opens up an important question: what if there are other, better, tools out there? Let's take off the tooth right away and find out the best alternatives outside the Googleplex.
Top Structured Data Testing Tools
First of all: do you really need to use a structured data testing tool? Absolutely yes. These testing tools are extremely useful as they give you a lot of important information on the deployment of the structured data in your web pages, providing insights about how the search engines read these data and if they are eligible for Rich Results. Of course, each testing tool is different and can help you improve your structured data through several features. Let's take a look at the most interesting structured data testing tool out there.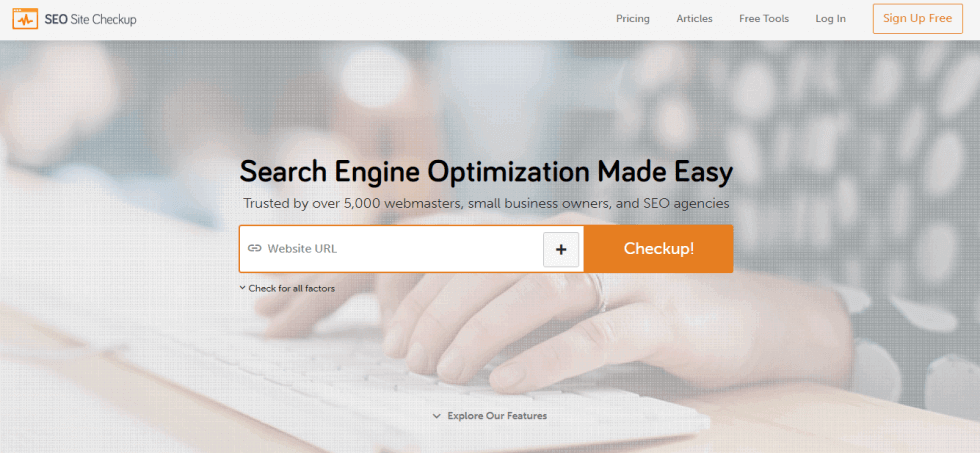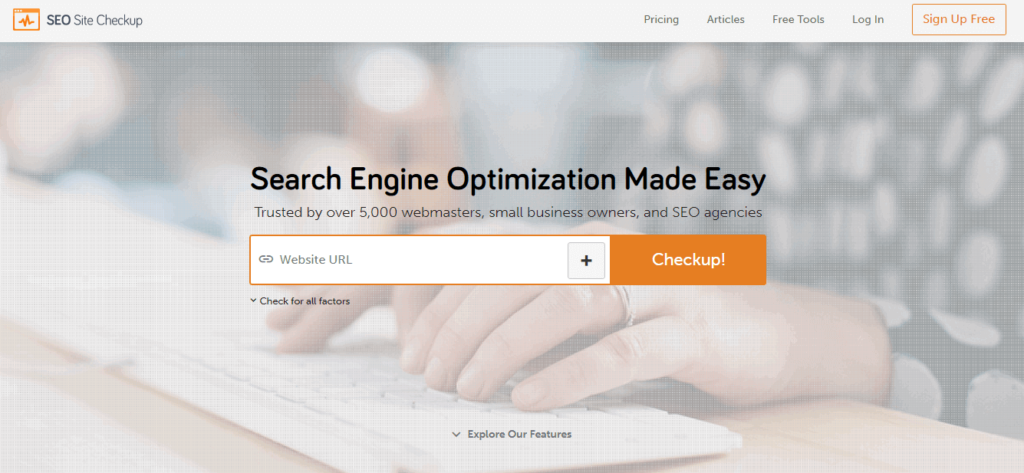 Price: $39.95 with a 14-day free trial
SEO SiteCheckup is a website analysis tool that contains more than one tool, including the "dear old" Structured Data Testing Tool, in one-window service. All you need to do is paste the URL of the site and click Checkup to validate the structured data, check the schema usage, monitor your website SEO, and display any issues that need to be fixed such as page load speed, URL redirects, and mobile responsiveness.
Price: Free
If you think you'll miss the Structured Data Testing Tool, Yandex Structured Data Validator is a suitable alternative as is very similar to the Google tool. Along with check the markup on your site, this site helps you monitor how the structured data is processed and "seen" by search engines and whether the crawlers will be able to extract the information present in the structured data.
Price: Free
RDF Translator is a multi-format conversion tool for structured markup. The main value of this tool is that, unlike most other free tools out there, it supports data formats such as XML, N3, and N-Triples. Along with the use of RDF Translator to validate your structured data, you can also incorporate the tool on your website, as it comes with REST API for developers.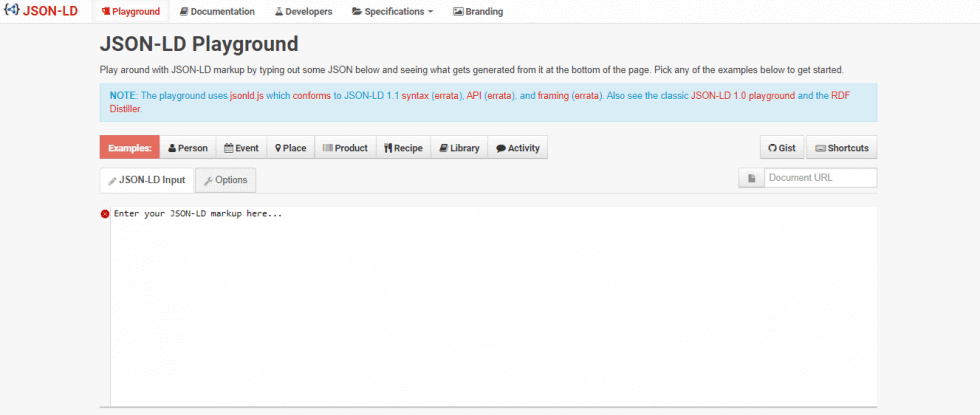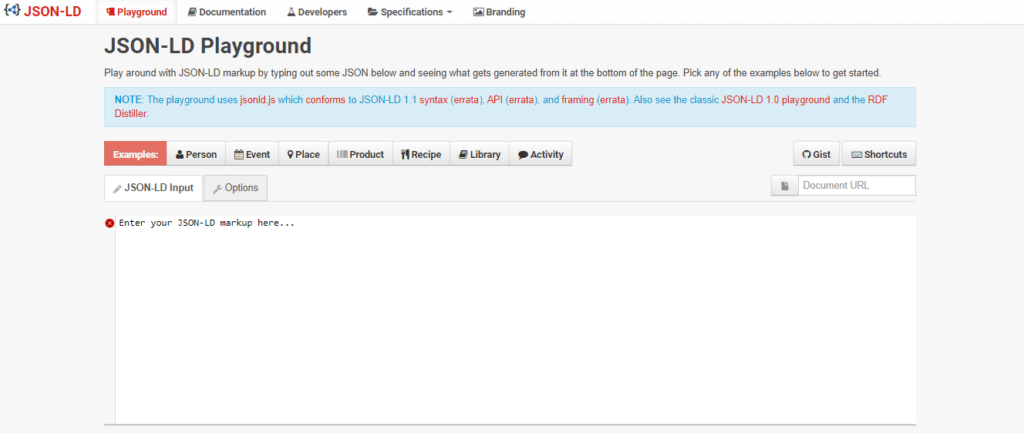 Price: Free
It comes by itself that JSON-LD Playground is the best tool for validating JSON-LD structured data format. The use is quite simple: you just have to enter the markup code with <script type='application/ld+json'> or the URL of the remote document and wait to get a detailed report.
Price: Free
Bing Markup Validator is a part of the Bing Webmaster Tools that also includes SEO Analyzer and Keyword Research Tool. This tool is particularly useful to verify your webpages markup and get an on-demand report that helps you validate different types of structured data such as HTML Microdata, RDFa, JSON-LD, OpenGraph, and Schema.org.
Price: Free
Structured Data Linter is a pretty minimalistic tool that helps you verify the structured data present in your web pages by simply pasting the URL of a page or a code or by just uploading a file. It supports RDFa and JSON-LD but at the moment does not support microformats.
We've seen the best alternative to Google's Rich Results Testing Tool, but what about data quality monitoring?
Ok, at this point you have an overview of the new Rich Results Tool and of the most suitable alternatives out there that will help you check the markup in your web pages. But is that the best you can get? Our answer is simply: no.
As avid structured data users ourselves, having developed a powerful AI SEO tool that relies on data quality in order to enhance the content of a website and make sure that connects in the right way with search engines, we decided to build our own testing and monitoring tool.
Yes, you heard right! We think to know exactly what you need not only to validate structured data and find any error but also to do it in a smart, time-saving way. How? Take a look at the most relevant features of our tool:
UPTIME. Test your structured data availability automatically worldwide
VALIDATION. Ensure that data is always valid. We alert when something breaks, or if Google's rules have changed
ALERTING. Get alerted by WordLift when errors or warnings are found
GUIDES. Learn how to improve your website rich result's performance
Testing is crucial, but what about monitoring? Our new WordLift tool not only gives you an exhaustive report to constantly keep control of your quality data but also alerts you when you need to intervene, making your job easy and your markup secure.
Uh, didn't I tell you? You can also take advantage of our dedicated technical support!