24 years ago, before anyone had ever heard of a tweet, a Facebook timeline, or even what it meant to "Google" something, there was France.com. Jean-Noel Frydman began this website as a way for those around the world to get an up-close look at what France has to offer.
The world of technology is constantly changing, but not always in a positive way. Unfortunately, in 2015, the French Ministry of Foreign Affairs created a lawsuit against France.com stating that the use of the name "France" was against French law.
Despite the unfortunate determination of Frydman's website, he still stands by and he is now launching his online business consultancy. Check out our interview below!
You've been in the digital marketing space since 1994, when you started your first business online, France.com. Can you tell us a little bit more about your background and how you began your path as a digital entrepreneur?
I was working in Los Angeles, in the movie distribution business. I had no knowledge of computers, but when I stumbled upon the Internet, I thought it would be a very exciting place to launch my business. I had no idea how the online world worked, but that was not a disadvantage since nobody knew anything about this nascent industry.
How did you manage to build a successful online business in the travel industry over the years?
By focusing on one theme (in our case France) and trying to cover it as well and as extensively as possible. We were also able to be successful by creating new products for that niche and trying to consistently bring innovation to help people make the best of their trip to France.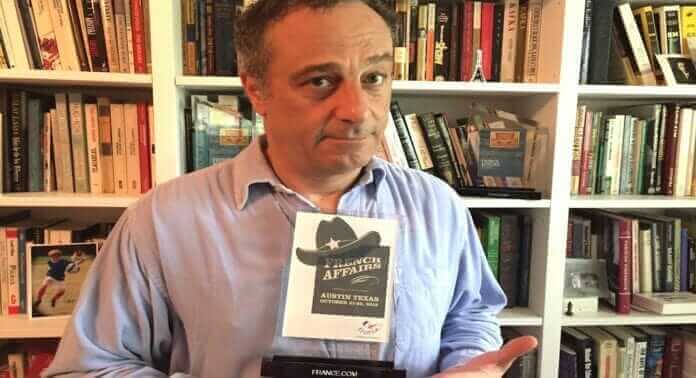 You were starting to use WordLift – how much has SEO changed in the course of these years?
SEO has been constantly changing since the dawn of the search engines. However, I would leave the details of how it has changed to the minds of Wordlift, who know this much better than me! But in the small time that we used Wordlift, I was impressed by the results. If only we still had the site to show off your accomplishments!
You also managed to build a good relationship with the French institutions overseas, didn't you? And then what happened?
Yes, in fact my first employer was with the Ministry of Foreign Affairs, and our first client at France.com was the same minister. I have worked closely with the French government tourist Office for the last 24 years. I am unsure of what happened to our relationship. These institutions that backed our activities for 24 years suddenly decided to paint us as 'digital pirates'. Why the turn of heart? The only explanation is a desire from these institutions to profit from having France.com without having to indemnify us or purchase it legally.
What exactly is the French government claiming? Can you elaborate a bit more on the case?
The French government is claiming that the word 'France' is now a registered trademark. It's totally absurd, both legally and even economically. How do you promote France if you can't use the word?
What's next on your agenda for this year? Any new online business coming up?
I'm working on bringing my quarter-century experience online to small businesses to help them get more out of the digital space. One piece of advice I have for them is to use Wordlift for their SEO!