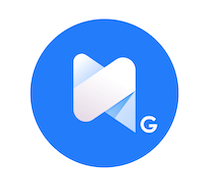 The Next Generation of AI-Powered SEO
Artificial Intelligence is shaping the online world with huge investments made by large corporations.
Are you interested in AI-powered SEO and curious to learn more about custom knowledge graphs? Would you like to grow your online business more effectively using SEO? Then, this newsletter is for you!
Every four weeks we will choose with you the best articles about SEO automation and we will get to our labs to share the latest developments on the WordLift Next Generation project.
WordLift NG is a market-oriented research and development project, that aims at developing the new generation of our tool and a new wave of AI-powered SEO tools and techniques to help Brands, SMEs and web publishers automate digital marketing tasks and improve user engagement.
Our Partners
WordLift NG is co-founded by the Eurostars H2020 programme and based on the collaboration between Italian and Austrian scientists and top-notch experts, to democratize the usage of Agentive SEO.
To reach this goal, WordLift is partering with leading organizations in Europe in the field of AI, NLP and Semantic Technologies and tourismus: Redlink GmbH, the Semantic Technology Institute at the Department of Computer Science of the University of Innsbruck, and SalzburgerLand Tourismus GmbH.