In the next years, search will undergo a radical transformation guided by Knowledge Graphs and the increased abilities of language models. If you want to prepare, ahead of this seismic shift for SEO, watch this webinar and discover what you need to learn and what you have to do.
Bill Slawski, Dawn Anderson, Andrea Volpini and Jason Barnard discuss the ins and outs of MUM and KELM and how they might affect the evolution of the Knowledge Graph. More specifically, they look at the relationship between language models, Google algorithms and the Knowledge Graph and shed light on things that we might usefully do to improve our entities in the Knowledge Graph using language (so, how language models and knowledge graphs interact).
What Are You Going to Learn?
Jason shares the results of some of the 500+ experiments optimising entities for the Knowledge Graph.
Andrea reveals if there is a way to do SEO for Machine Learning language models like GPT-3!
Bill shares his insights into the patents that underpin these technologies.
Dawn dispels some of the myths and tells us where Google is 'at', where it is going and how fast this is likely to move forwards in the coming months and years.
Meet the Speakers
Bill Slawski
Bill Slawski is the Director of Search Marketing for Go Fish Digital and the editor of SEO by the Sea. He has been doing SEO and web promotion since the mid-90s, and was a legal and technical administrator in the highest level trial court in Delaware.
Dawn Anderson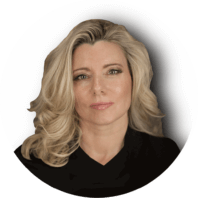 Dawn Anderson is the founder of an international SEO consultancy and digital marketing agency, Bertey Ltd. She is also a lecturer on digital marketing strategy, Search Engine Marketing (SEM) and marketing analytics at Manchester Metropolitan University, and an international conference speaker.
Jason Barnard
Jason is a digital marketing consultant and one of the leading experts in Brand SERPs and knowledge panels in the world today.
Jason is co-founder of Kalicube, a groundbreaking digital marketing agency that pioneered the concept of Brand SERPs (what your audience sees when they google your brand name). He is also a full-time 100% digital nomad, host and keynote speaker at conferences around the world.
Andrea Volpini
Andrea, CEO of WordLift, is a visionary entrepreneur, now focusing on semantic web and artificial intelligence.
Co-founder of InSideOut10 and director of InsideOut Today, Andrea has 20 years of world-class experience in online strategies and web publishing. Nowadays, he provides tools and consulting services to brands that need to grow online.