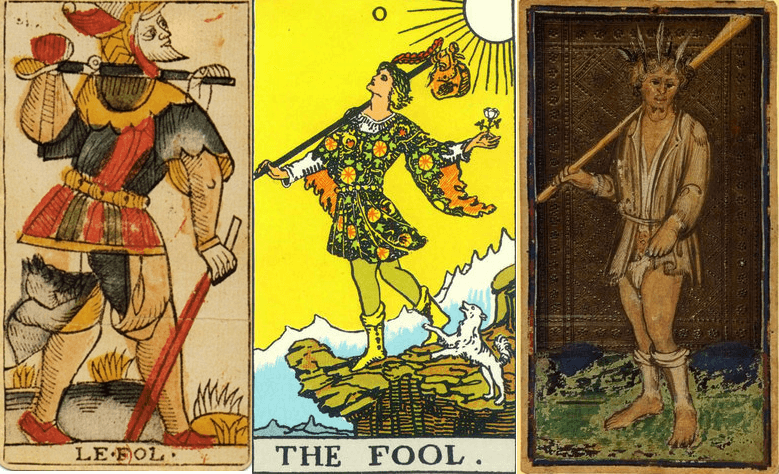 The Fool
The Fool (Le Mat or Il Matto, respectively in French and Italian decks) is one of the 78 cards in a Tarot deck and one of the 22 Trump cards that make up the Major Arcana. The Fool is technically unnumbered so it is represented by the number 0 or by the number twenty-two, making it the first or the last card in Major Arcana decks
The Fool is considered a powerful card: it stands for a new beginning as well as a mean to an end of something old (therefore its position at the beginning or at the end of the deck), it represents changing and risk.
Tarots can be read in a positive or negative position entitling different meaning to it; when reading it in a positive position it stands for promising new horizons and challenges and unexpected but surprising experiences, all things illogical but winning. In the negative position reading it means the letting of one's self to the nothingness, depression and insecurity… an escape from reality.
The card, like all Tarots, is composed of several elements: firstly, The Fool is seen wearing a colourful dress with a jester's hat and carries a knapsack over his back, full of his belongings. He is sided (or chased away) by an animal, often a dog or a cat, which torns his pants. All the elements may vary in interpretation and depiction depending on the origin of the Tarot deck.